Wondering which games are my absolute favorite and why? Read on to explore my current top 50 board games!
---
Introduction
I dove into the deep end of the board game community over a year ago. With helpful guides including Shut Up & Sit Down's recommended games, The Dice Tower's Top 100, Board Game Geek (BGG) rankings, Geekbuddy comments, and more, my hunt has led me through the "Cult of the New", Cult of the Classic, and many games in between.
I've played and purchased more board games in the past year than I have in my entire life, and it has been a blast! The true catalyst that launched me into the hobby was when I discovered a passion for designing board games during the summer of 2018. My experience learning and playing new-to-me tabletop games has been one of both research and adventure, discovery and inspiration. As I've sought to feed my creative drive, I've also uncovered an explorative hunger and developed a personal palate. Playing board games and creating board games are cyclical interests for me that have consumed much of my free time since they began.
So while I feel my understanding of the board game industry is well researched and experienced on one hand, I realize my complete amateur status on the other. Perhaps my perspective will offer you something new to consider, and I certainly hope you won't hesitate to offer me suggestions as well.
If you feel we may have similar tastes, and you have a BGG account, please feel free to add me as a Geekbuddy! I'm always eager to hear what you fine folks think of any games I am curious about, and I've found the Geekbuddy tool to be invaluable in narrowing down my wishlist. It's also possible that your suggestion for me is already on my wishlist, so check out my most anticipated new-to-me games list!
So without further adieu, I present to you my current Top 50 Games!
---
Recommended for: Gamers
I seem to like this game more every time I play it. Always engaging and interesting with loads of variety. The rules and symbols can seem intimidating at first, but the player shields contain basically all the information you need to play the game (and remember the rules). Very well done production.
I realize how popular Terraforming Mars is, but Roll for the Galaxy is my preferred space engine builder thanks to its zippy play time, better production, and higher fun factor.
---
#49 Skull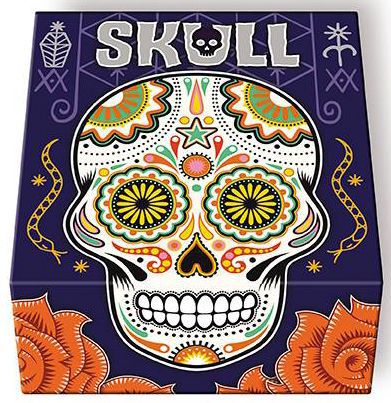 Recommended for: Everyone
Skull is a game of bluffing filtered down into its purest form. I love those moments when I can get on a roll and make my opponents feel like I am reading them like a book.
If you enjoy bluffing games like Poker, but you want a game that throws out everything but the good old bluffing, then Skull is for you!
---
#48 Takenoko
Recommended for: Everyone
Fantastic family game. We absolutely love the theme and components; the presentation is a home-run. The feeling of watering bamboo tiles to build bamboo towers and moving the Panda to eat bamboo comes together so nicely.
The event die is interesting in how it encourages players to adapt their strategy on each turn.
There is definitely a significant amount of luck involved in drawing the right or wrong objective cards (especially late in the game). This can make some plays quite frustrating for competitive players.
The Takenoko: Chibis expansion helps with mitigating some bad luck and adds some really interesting mechanics to the game, so I would suggest getting the expansion if you enjoy the base game.
---
Recommended for: Everyone
There's something about this game that is so slick, streamlined, and satisfying. Perhaps the obvious answer is: Reiner Knizia. I love how this deck-builder makes you plan ahead and consider the long-term consequences of buying all those machete cards when a dense area of water and villages lie ahead in the distance.
There's also something to be said of a game that contains all the essential rules on the thin rectangular player boards, making for an easy-breezy teach leading to an epic, tense race.
The Quest for El Dorado has served as a major case-study and inspiration for the snowboarding deck-builder that I've been designing myself.
---
Recommended for: Everyone
I grew up playing Rook from time to time with relatives. Having an auction based on your hand of cards always felt like such a clever way to mitigate luck in a trick-taking game. It never occurred to me that losing a trick could be just as much fun as winning a trick.
Enter The Fox in the Forest. I love how players can spend early tricks baiting their opponent, testing the waters, while late tricks find them desperately struggling to balance their wins and losses. Man, I need to play this again.
As I've been designing a trick-taking game inspired by hot air balloon competitions, The Fox in the Forest has been instrumental in helping me refine the mechanisms of my design.
---
#45 Startups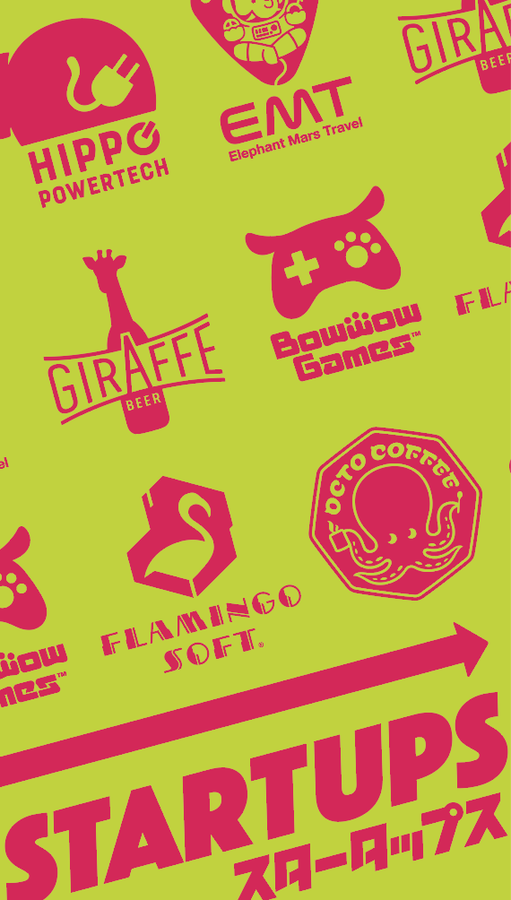 Recommended for: Everyone
I picked up Startups very recently (thanks to the fine folks at SU&SD), and found it to be delightfully similar to Arboretum. Both games reward clever hand management among calculated discards and well-timed plays. Startups is certainly the milder of the two, but still a solid card game I'm hungry to play again.
Startups is also my introductory game to Oink Games; their minimalist design and production is actually quite charming, in my opinion. I stumbled across Startups in a random board game store while out of town, and now Insider is next on my list to try. I'm also quite familiar with the famous A Fake Artist Goes to New York, although I haven't played it, as it shares some similarities with a party game that my wife and I have in the works.
---
Recommended for: Everyone
Dominion reminds me of a good bowl of vanilla ice cream. It's nothing flashy, but it's a fine-tuned base of deck-building that seemingly goes well with almost anything. Sometimes it's just nice to go back to some smooth, quick simplicity and bask in Old Faithful.
To me, this game has plenty of tension within the decision space of cards to purchase and cards combinations you hope to draw; but for those looking for more player interaction, it seems that the later deck-builders it inspired fill this need better. I'm particularly enamored with Arctic Scavengers adding in the option to save a card for combat (even as a bluff) rather than play or discard it; this particular mechanism fits perfectly into my snowboarding deck builder design of storing cards as a snowball stash.
---
#43 Watergate
Recommended for: Everyone
Watergate captures and streamlines the element of tension that I've so come to love in my favorite games. This is the only game that I don't own and haven't played multiple times (yet), but it left a massive first impression with its novel historical theme and focused gameplay. I love that the cards have multiple uses and provide a deeper decision space beyond just deciding which card to play but how to play them.
---
#42 Deception: Murder in Hong Kong
Recommended for: Everyone
Deception takes the ever popular Werewolf/Mafia style of social deduction gameplay, combines it with the basic premise of Clue, and gives it just enough mechanical framework to satisfy everyone involved. The cognitive deducers can feel clever as they narrow down the probable weapon and key evidence, and the social influencers can steer the discussion and cast suspicion.
---
#41 Decrypto
Recommended for: Everyone
Decrypto blows the ever popular Codenames out of the water for me. I love how the clues you offer contain long-term consequences. The game forces you to think outside the box by avoiding new clues that are to closely related to old clues. One of my favorite moments is during a tie-breaker when teams must guess the exact words of their opponents.
If you enjoy Codenames, you have gotta try Decrypto!
---
Next Page: Games 40-31