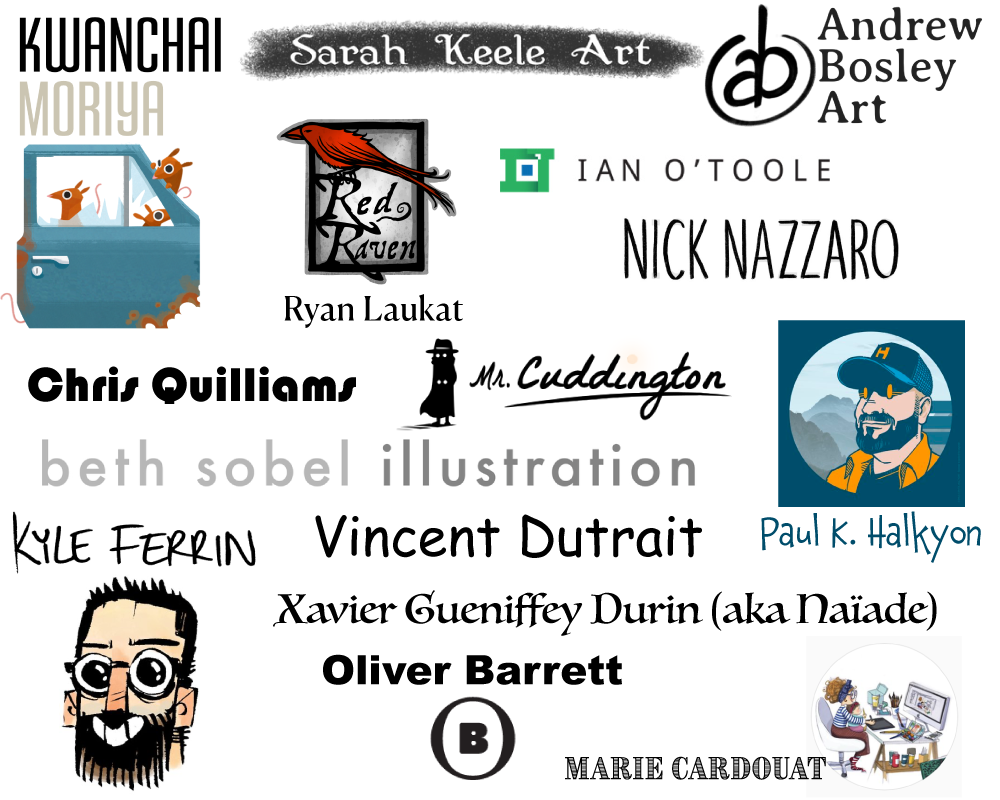 I submit that evocative art is one of the most powerful tools that a board game publisher can possibly use.  Just think of how much effort it takes to muster your desire to play a good game that is ugly compared to a good game that is gorgeous.  What makes me hungry to play an unattractive game like El Grande, Castles of Burgundy, or Puerto Rico? I have to stretch and strain my memory as I struggle to grasp at slippery ideas such as clever mechanisms and interesting strategies.  Contrast this with Scythe or Inis or Root: I simply have to look at a box on my shelf, or a painting on my wall, or a picture online, and I'm already salivating at the idea of playing them again. Evocative art not only enhances the experience, but it sweetens and strengthens the memories too.

Me—Tabletop Tastes #7: Sweet Evocative Art
Let's be honest here… board game artists don't get nearly enough credit as they deserve. Designers are acclaimed for the gameplay, publishers are mentioned for the production, but illustrators and graphic designers are the ones that breath life into mechanical husks of cards and boards.
The success of a game can often soar or plummet on the wings of its art direction and visual execution. And it's about time we celebrate some of the great artists who consistently knock their handiwork out of the park. This list is not ranked in any particular order, nor is it scientifically sound… it's simply one gamer's favorite 15 artists. So for any who disagree with my selection, I suggest you pay a visit to your nearest optometrist.
Let's feast our eyes on some of the best in the business!
---
You'd have to be blatantly lying to me to have never seen any of the handiwork of the prolific Chris Quilliams. The iconic abstract game, Azul, transcends its bone-dry nature with the help of Quilliams' rich colors across a gorgeous production. Meanwhile, his 50 shades of Pandemic are a staple on board game shelves across America.
Number of his games I've played: 18
My Favorite Art: Azul
My Favorite Game: Equinox, Camel Up, Azul
Upcoming Games: Camel Up: Off Season; a much more pleasant box cover for Great Western Trail
---
I imagine that playing a Beth Sobel game is not unlike taking a pleasant afternoon nap in a bed of soft flower petals. Her colors radiate warmth, her environments smell of fresh, crisp air, and her animals appear ready to leap out onto your tabletop.
Number of her games I've played: 6 (plus a couple expansions)
My Favorite Art: Fjords
My Favorite Game: Arboretum
Upcoming Games: Fjords, Cascadia, Verdant
---
Fun Fact: I now live in the same town as Andrew Bosley. I'll get him to play a board game with me one of these days, but if you know anything about him, you would accurately predict that he is a busy, busy man! Andrew has been cranking out delightfully charming Everdell illustrations for years now thanks to the seemingly endless supply of expansions that publisher Starling Games has up their sleeves. He's also a big reason why people lost their minds when Tapestry and Siege of Runedar were publicly announced with the reveal of their striking box covers.
Number of his games that I've played: 5
My Favorite Art: Everdell
My Favorite Game: Siege of Runedar (trust me on this one), Caylus 1303
Upcoming Games: Siege of Runedar, Skyrise
---
Oliver Barrett only has one game series to his credit, but that is all that was needed to earn him a spot on my list! Thanks to his stylish art style, Oliver put the Unmatched series on the map in a big way. Every fighter and ever deck is infused with trippy visuals where each card illustration is thoughtful enough to be its own poster. He even went so far as to make Alice in Wonderland a blade wielding boss. Here's to hoping we see more from Oliver Barrett within Unmatched and beyond.
Number of his games (Unmatched sets) I've played: 4
My Favorite (Unmatched) Art: The Bigfoot deck
My Favorite Game (Unmatched fighter): Bruce Lee, Ingen
Upcoming Games: Unmatched: Hell's Kitchen
---
On the opposite end of the credits spectrum, we have Vincent Dutrait with over 100 different board game products to his name! Mr. Dutrait has a tendency of making his games look like timeless classics with his rich paintings and vivid scenery. One might mistakenly overlook his art style at first glance, but spend even just a little time appreciating his work and you'll quickly find yourself a Vincent Dutrait fan.
Number of his games I've played: 7
My Favorite Art: Whale Riders
My Favorite Game: Yellow & Yangtze
Upcoming Games: Oltréé, Canopy, Tenpenny Parks
---
Xavier Gueniffey Durin has a way with Asian vistas. His best known work, Tokaido, wouldn't be the same without Xavier's masterful aesthetic touch that turns the relaxing gameplay into a rejuvenating experience. This year, we'll be blessed with even more of his work to enjoy in the reimplementation of Tokaido known as Namiji.
Number of his games I've played: 1
My Favorite Art: Tokaido, Namiji
My Favorite Game: Tokaido
Upcoming Games: Namiji
---
I've always enjoyed the way the Sarah Keele illustrates the Dark Cities series, yet with Facade Games' most recent release, Bristol 1350, Sarah went all kinds of next level on us. Her portrayals of the Black Plague are both mesmerizing and unsettling in the most classy way. Can we please get more paintings like these in our board games?!?! Anyone??? While I'd better keep my lips sealed on the details, I've had the chance to playtest the upcoming fifth Dark Cities game, and I can't wait to see what she conjures up with that exciting theme.
Number of her games I've played: 3
My Favorite Art: Bristol 1350
My Favorite Game: Bristol 1350
Upcoming Games: Dark Cities game 5
---
Being a jack-of-all-trades, Ryan Laukat has built up quite the industry juggernaut as publisher, designer, and artist of Red Raven games. While Red Raven games are well-known for their rich narratives, their most distinguishing feature is found in Ryan's consistently arresting art style. From the box covers down to the card backs, Ryan draws us in to his exquisite worlds with an overwhelming sense of adventure. Also, did you know that he's credited as one of the artists for the classic game, Dominion?
Number of his games I've played: 2
My Favorite Art: Sleeping Gods
My Favorite Game: Sleeping Gods
Upcoming Games: Now or Never, Eight Gods, Crystal Miners
---
Nick Nazzaro is the only artist on this entire list whose entire credit of games I have never played. And no, I'm not counting the cool Wingspan poster that he illustrated, as that's technically not part of the actual game. The fact that he made his way onto this list without me ever trying his games ought to tell you how good of a first impression he's made with me. I love the way he uses striking colors with clean designs to spark the imagination. Fortunately, I'll be able to try one of his games soon enough when my Kickstarted copy of Bear Raid arrives at my doorstep sometime around Christmas.
Number of his games I've played: 0
My Favorite Art: Bear Raid
My Favorite Game: soon to be Bear Raid
Upcoming Games: Bear Raid, Heads Will Roll, The Miri, Electric Orchard
---
Mr. Cuddington is an art studio founded by wife and husband duo, Lina Cossette and David Forest. They're best known for their many projects with publisher Roxley's Games including Brass and Santorini. But they've worked with many other publishers including Stonemaier Games for Charterstone and Druid City Games for Tidal Blades and The Grimm Forest. Personally, I think their dark, gritty Brass games are their best work and the best looking Industrial Age board games in the entire… industry. I'd love to see them do even more gritty historical depictions.
Number of their games I've played: 2
My Favorite Art: Brass: Birmingham / Brass: Lancashire
My Favorite Game: Brass: Birmingham
Upcoming Games: The Paradox Initiative
---
As far as art budgets go, I have to imagine that Dixit was a very costly game. That's because artist Marie Cardouat created 84 colorful, imaginative, dream-like illustrations that needed to both look amazing and function well within the art-dependent gameplay. The Dixit cards are both vague enough to be widely interpreted yet familiar enough to trigger memories and references. Her whimsical handiwork of course extends beyond Dixit in many more games as well, but she'll always be known for launching an entire sub-genre of illustration-focused games.
Number of her games I've played: 1
My Favorite Art: Dixit
My Favorite Game: Dixit
Upcoming Games: Box Monster, The Paradox Initiative
---
Kyle Ferrin lit the board gaming world on fire with his nutty, eccentric depiction of woodland war game, Root. With each new expansion of this popular gamer's game, his visual world building is the gift that keeps on giving. Yet his latest games, Fort and Oath, prove that he's not only an expert in woodland creature illustration. Fort evokes nostalgic feelings of childhood wonder while Oath unfurls a wide empire of personalities and narratives. I could happily display a hundred Kyle Ferrin illustrations in my gaming room given the opportunity.
Number of his games I've played: 3 (plus some expansions)
My Favorite Art: yes
My Favorite Game: Oath
Upcoming Games: Root: The Marauder Expansion, Fort: Cats & Dogs Expansion, Void Lich
---
Much like Vincent Dutrait, Ian O'Toole is another big dog in the industry with roughly 100 board game credits to his name. Ian has proven himself to be an expert in both gorgeous illustration and functional graphic design, working wonders to distill complex systems down to more visually intuitive gameplay. You'll typically find him cooking up more complicated Euros or cranking out another train game classic, yet his projects span the entire spectrum of games from Lacerda monstrosity On Mars to light, breezy Unmatched set Cobble & Fog.
Number of his games I've played: 7
My Favorite Art: The Iron Rails Series (Irish Gauge, Ride the Rails, Iberian Gauge)
My Favorite Game: Age of Steam: Deluxe Edition
Upcoming Games: Dead Reckoning, Carnegie, Voidfall, Iberian Gauge
---
Kwanchai Moriya never fails to impress with his box art. He's the type of illustrator who knows how to get you to stop and double take his boxes when you walk or scroll past them. If "judging a game by its cover" can be considered a barrier to entry, then you could accurately label Kwanchai a barrier demolitionist. He too has been hired for many projects in the industry to the point where, believe it or not, his credits match the amount of Vincent Dutrait.
Number of his games I've played: 5
My Favorite Art: Dinosaure Island, Kabuto Sumo
My Favorite Game: Sidereal Confluence: Remastered Edition
Upcoming Games: Kabuto Sumo, For Sale: Autorama, So You've Been Eaten
---
While I've been a fan of Paul's artwork longer than any other artist on this list, he's actually the least known artist of these fifteen in the industry. That's because up to this point, Paul has largely been doing graphic design and illustration for brands and businesses in other industries.
Through the years, I've loved the imaginative landscapes, characters, and creatures that he's created. While I was in college, we both worked at a screen printing company where I quickly collected many of his t-shirt designs from a gear-spewing Godzilla on a bicycle to a roaring bear with a hiking backpack, all of which I still wear to this day.
When we at Bitewing Games were in the early planning of Reiner Knizia's Criminal Capers Collection, we knew that Paul would be able to bring something fresh and new to the industry. If anybody could concoct compellingly colorful soda brands, imagine up a world of spicy Puma Mafia characters, and devise delightful anthropomorphic investigators, it would be Paul Halkyon.
Paul is not only one of my favorite artists, but he's also one of my favorite people to talk to. In a few short weeks, we'll be featuring a podcast interview with Paul where you'll get to enjoy his warm, adventurous personality as he shares more juicy insights and lore into the Criminal Capers universe. And even sooner, on August 10 to be exact, we'll be launching Reiner Knizia's Criminal Capers Collection on Kickstarter featuring the industry debut of Paul Halkyon's illustrations! Subscribe to our newsletter so you don't miss out on this wild collection!
---
Who are your favorite board game artists? Share with us below!
---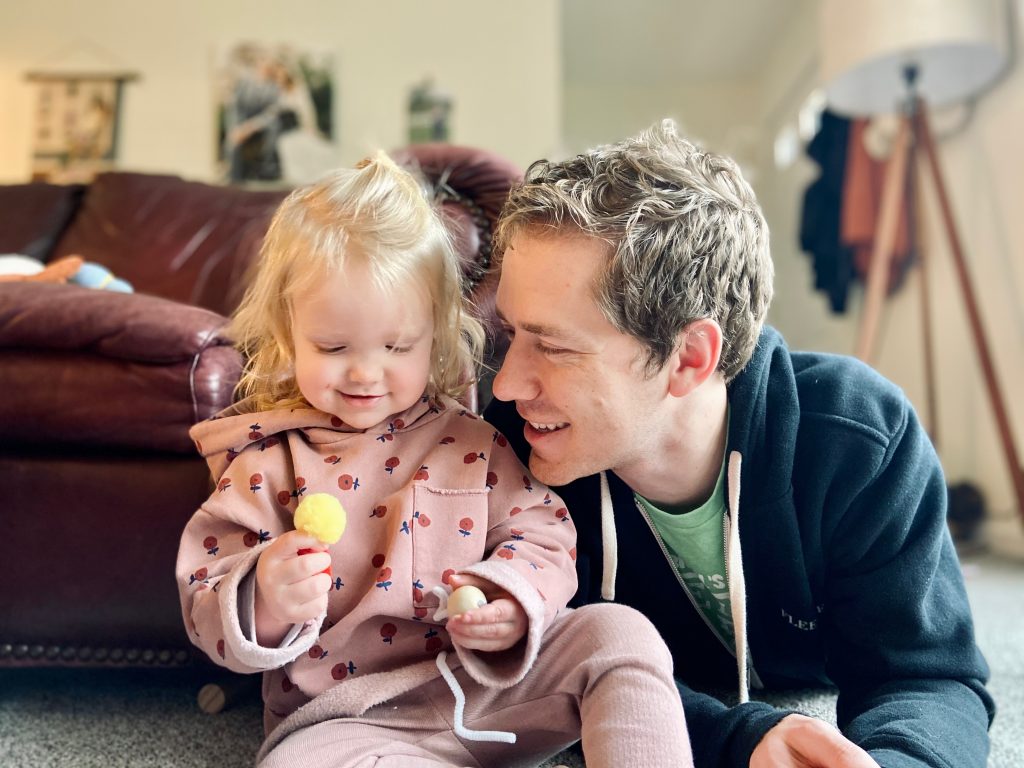 Article written by Nick Murray. Outside of practicing dentistry part-time, Nick has devoted his remaining work-time to collaborating with the world's best designers, illustrators, and creators in producing classy board games that bite. He hopes you'll join Bitewing Games in their quest to create and share experiences that, much like a bitewing x-ray, provide a unique perspective and refreshing interaction.