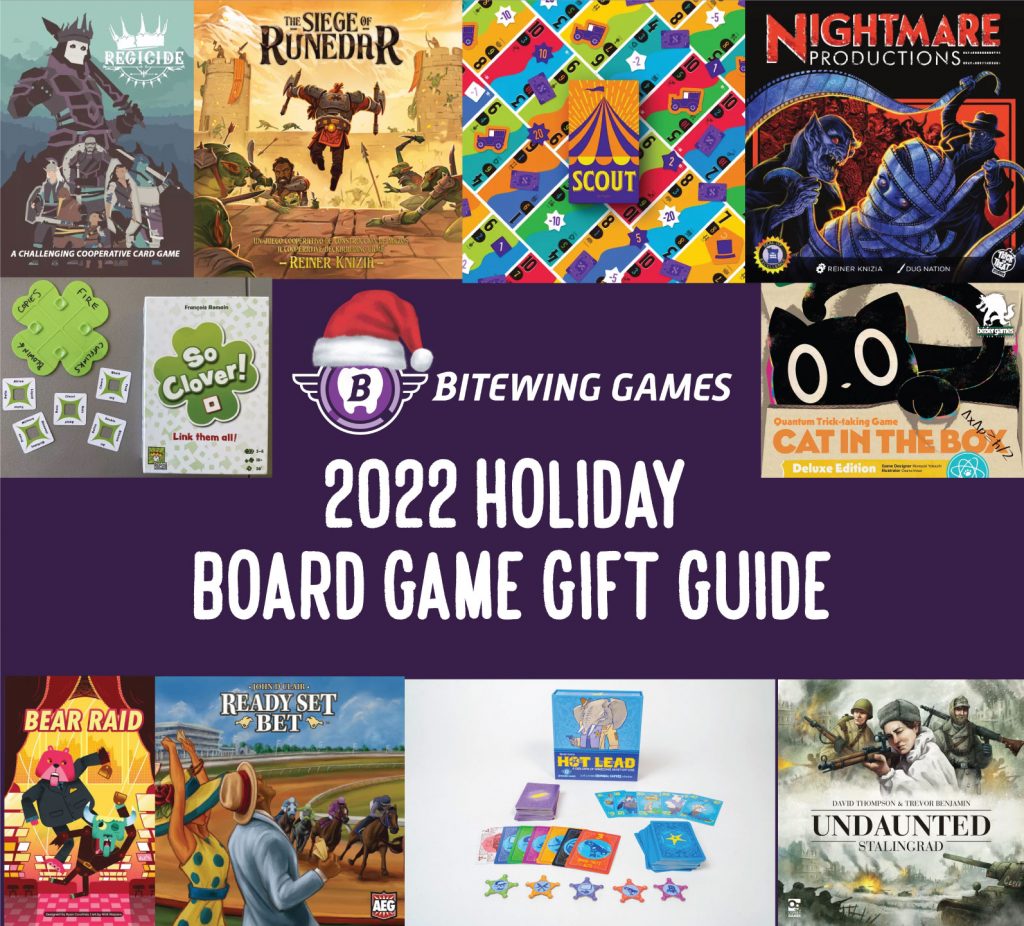 Somehow another year has passed, which means it's already time for another Holiday Board Game Gift Guide! At Bitewing Games, we have a tradition of suggesting the best and hottest board games during the holiday season that are fit for any occasion—whether you are a hardcore board gamer, a casual game dabbler, or somewhere in-between.
As always, our selection criteria for this guide include the following:
The games have been tried, tested, and approved by us and/or trusted critics
The games are generally available to purchase (links will be provided below to sites where you can purchase them—click the $)
For your information, we receive no financial compensation, sponsorship, or advertisement money for this guide or these recommendations except for 3 of the 20 games which Bitewing Games directly publishes—noted below. At the end of the day, these are simply 20 games we genuinely believe are great Holiday gifts. If you find value in our content, then we'd love to have you join our Bitewing Games newsletter! We use our newsletter to send regular updates regarding our latest content (like this gift guide) and publications (such as our Criminal Capers Collection of card games featured below).
This guide is divided into five sections for your convenience (scroll at your leisure or click to jump straight to the section that interests you most):
---
Gifts for the Casual Board Gamer
Many people enjoy a good board or card game, but they don't have the time or energy to invest in long/complicated games. The following games all play in roughly an hour or less and feature easy rules with stellar gameplay—perfect for any friends or family!
Cat in the Box: Deluxe Edition | 2-5 Players | $30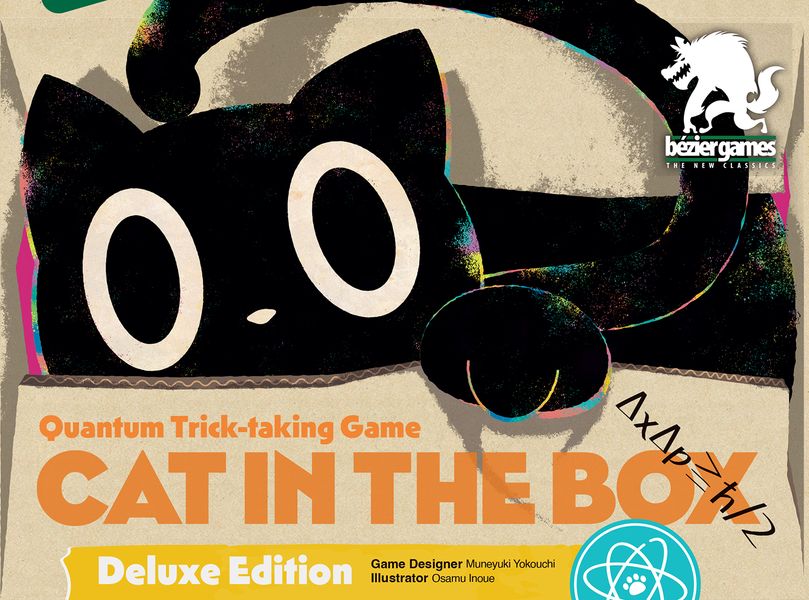 One of the hottest new card games this year has been Cat in the Box: Deluxe Edition, and for good reason! This one has quickly become one of my favorite trick taking games thanks to its wonky twist where you choose the suit of each card you play while trying to avoid a paradox! Read more about why I called this a "standout winner in the crowded field of trick takers and cat-astic games."
---
Siege of Runedar | 1-4 Players | $60
Looking for a less competitive game?  No problem!  As far as new cooperative games go, Siege of Runedar is one of our favorites.  Players must defend against an onslaught of orcs and trolls while they race to dig a tunnel and escape with their precious dwarves gold.  This game also features a refreshing approach to cooperative deck building.  It's not easy to win, but it's loads of fun to play.
---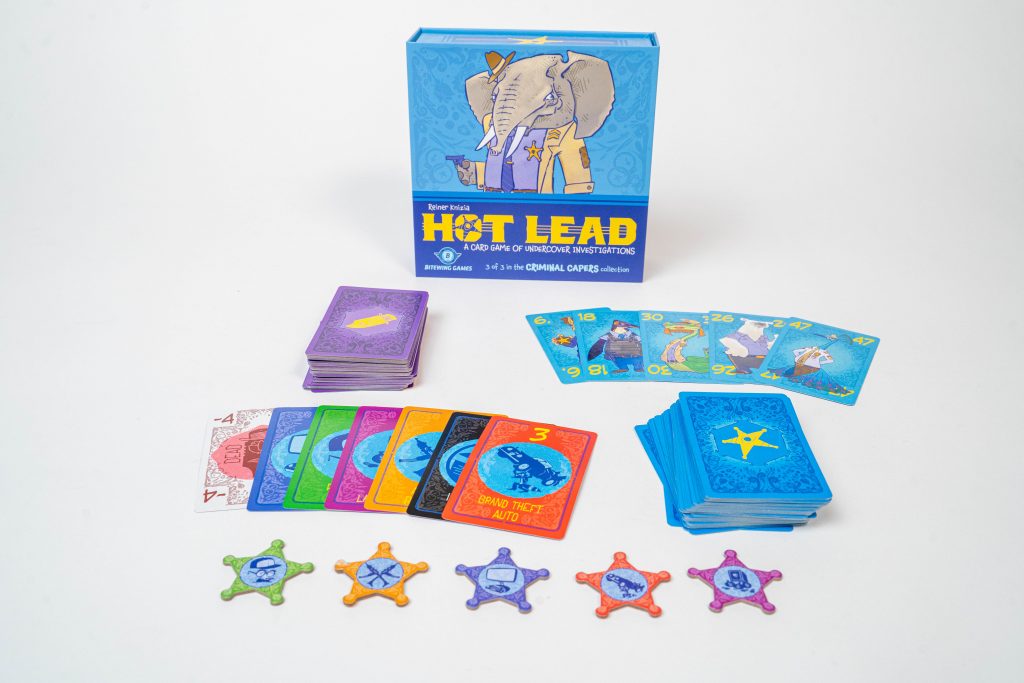 Looking for a game that can be taught in 1 minute, played in 10 minutes, yet packs a huge punch? Look no further than Hot Lead. Players will lead undercover investigations as they try to avoid slipping up and being smelled out as a rat! We love how this one strikes a perfect balance between clever auctions and tense push-your-luck to make for one of the most addicting filler games ever. Hot Lead is published by yours truly, Bitewing Games, so you don't have to take our word for it. Read why Space-Biff says "Hot Lead is exactly what I want from a small-box Knizia."
---
Nightmare Productions | 2-5 Players | $60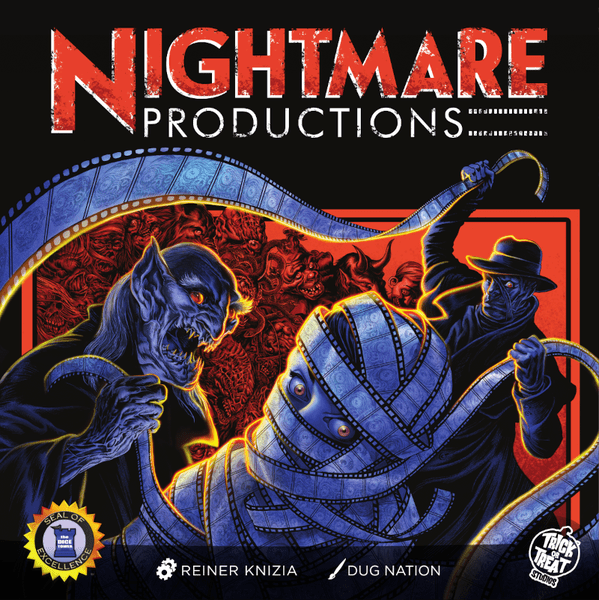 This one is perfect for a game night / movie night combo. Play Nightmare Productions and then watch The Nightmare Before Christmas. But it really doesn't matter whether it's Christmas, Halloween, or the middle of May. We'd happily play Nightmare Productions any time of the year because it's so darn fun competing to make the best (and worst) horror films.
---
Gifts for your Significant Other
Want to give a game that says "I love you?" How about a game that you can enjoy together over and over again? We've got you covered with these recommendations:
Undaunted: Stalingrad | 2 Players | $120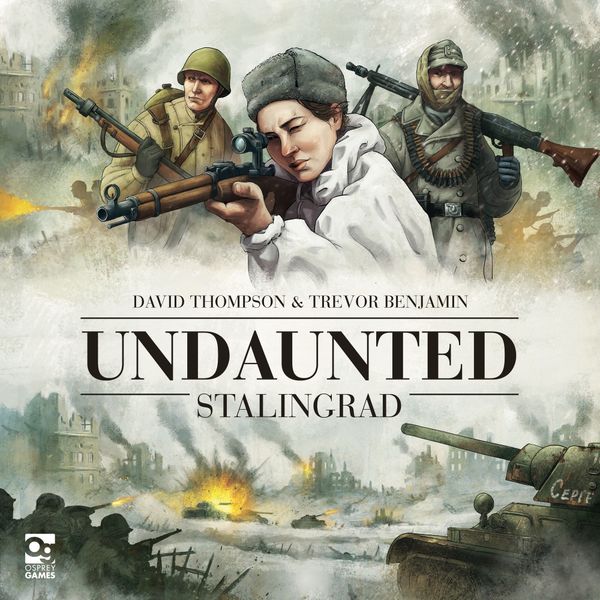 We'll start with the most epic 2-player game of the year, Undaunted: Stalingrad. The Undaunted series has been a favorite 2 player experience in our household for years now, and Stalingrad promises to be the biggest and best of them all. Rather than playing isolated scenarios, here players embark on a legacy-like campaign where scenarios can branch in unique directions and battle casualties or troop upgrades have lasting effects.
---
If Undaunted is much too meaty for your significant other, then Pumafiosi is a great option for a breezy card game.  Pumafiosi is all about mafia ambition and gangster glory.  Stick your neck out too far in the mafia and you'll be caught by the police or nailed by a rival family, which is why the second highest card wins each trick.  We love playing this one at 2-players because it introduces Tony—a simple dummy player that the two rivals must work around.  This is another Bitewing Games publication, so if you want to hear about it from an unbiased third-party then The Dice Tower recently posted their review.
---
KLASK – 2 Players – $60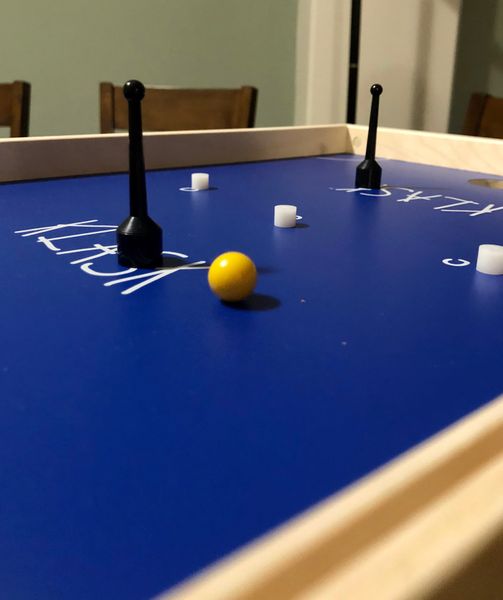 In terms of raw, unbridled joy, KLASK never fails to deliver.  All the fun of air hockey is condensed down (and even improved upon) in this portable tabletop game.  If your significant other is the type who prefers lively athletic competitions over quieter battles of the mind, then KLASK is the perfect option for them.  This one is so good that it ranked #20 on my recent Top 50 Games of All Time list.
---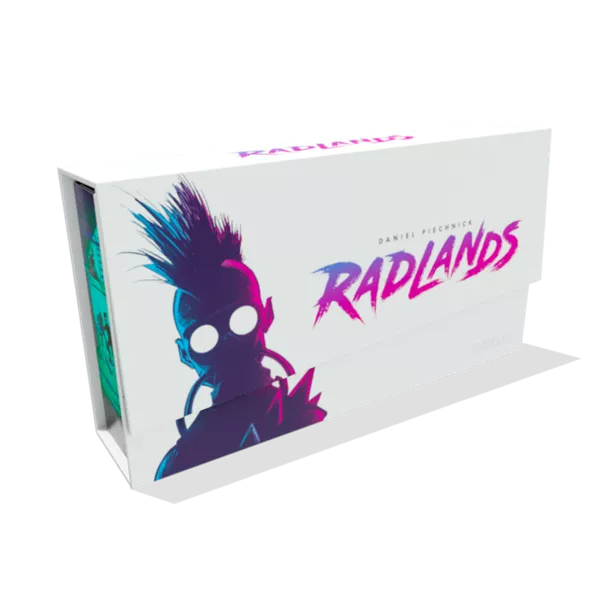 One of the very best board games of 2021 was Radlands. Where many dueling games like Magic: The Gathering intimidate newcomers with their competitive cultures and customization packs, Radlands distills this experience down into a single small box featuring two decks of cards and a dead simple set of rules. This thrilling 30-minute game also features gorgeous post-apocalyptic art with vibrant colors that bring the experience to life.
---
Stocking Stuffer Games (small & cheap!)
The stockings were hung by the chimney with care, with hopes that small games would be placed in there. These ones are both conveniently compact and blessedly affordable. And they pack a punch!
Regicide | 1-4 Players | $15
Regicide is likely the best cooperative card game that has ever been invented from a standard deck of cards. Never has a King, Queen, or Jack been as intimidating to face as they are here in this boss rush game. Although you could just play this game with a standard deck of cards, the artwork on this Regicide deck is great and would make for a killer stocking stuffer gift. Plus having the rules inside the box is mighty convenient.
---
Don't L.L.A.M.A. Dice | 2-6 Players | $15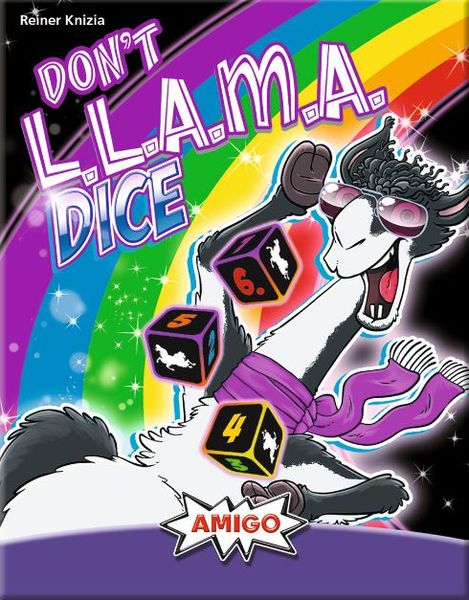 Don't L.L.A.M.A. Dice (also known as LAMA Dice) is a surprisingly delightful push-your-luck game of rolling dice and shedding cards. It's great for families and adults because it's easy to teach and play yet provides for some subtle strategic decisions. Much like a quality animated film, it's vibrant and captivating for kids yet surprisingly clever for adults.
---
Scout | 2-5 Players | $23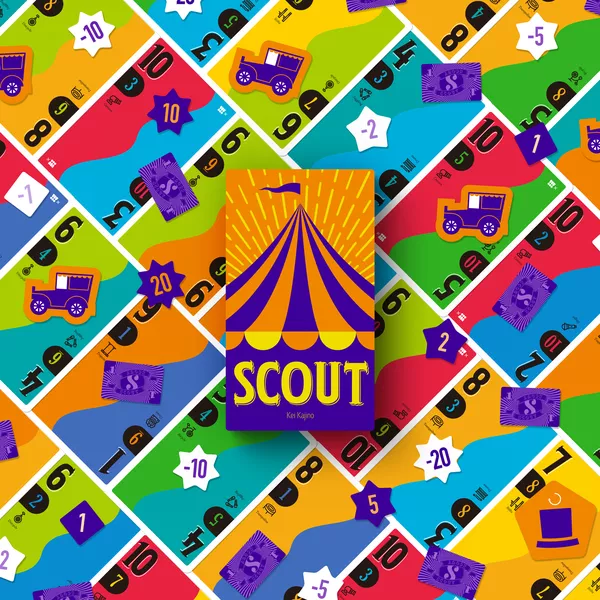 Much like Cat in the Box, Scout is another hot new card game that hobbyists just can't get enough of. This one features some refreshing concepts including a locked hand (you can't rearrange your cards) which can only be modified by "scouting" from other player's sets or runs (slotting their cards back into your hand to construct a better set or run for yourself). It's addicting and fantastic, don't pass this one by!
---
Ghosts of Christmas | 3-4 Players | $19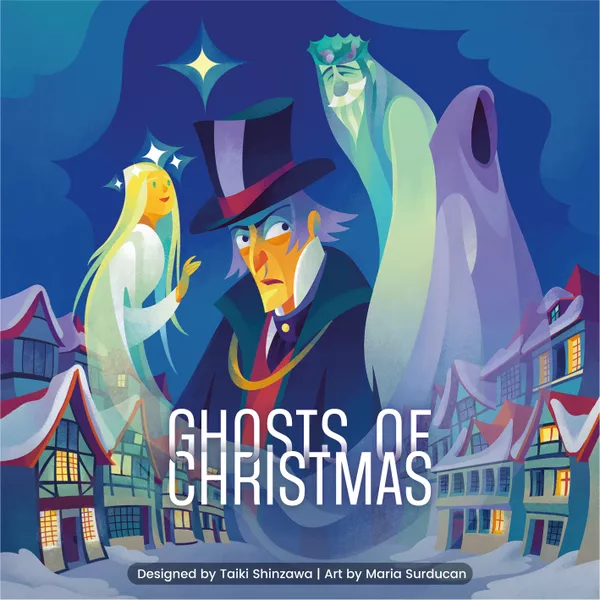 Here's a festive one for you… Ghosts of Christmas is a wonky trick taker with a lot of personality. You'll be playing and claiming tricks, just like a classic game of Bridge or Hearts, only here there are three tricks going on simultaneously: in the past, present, and future. Players are allowed to play a card into the future before they play in the present or past, yet the tricks only get resolved in order after you've played into all three tricks. It's a weird yet very cool twist on the formula.
---
Perfect Games for your Holiday Party
While people can never be replaced as the life of the party, a good game can help take that party to the next level. Here are our suggestions to help make your party fun and memorable…
Soda Smugglers has been a major crowd pleaser with the groups I've introduced it to. Each round, one player acts as the border guard while everyone else plays a traveler trying to smuggle soda in their luggage. The guard can accept bribes, inspect suitcases, and make arrests while the travelers try to outwit them. There is something endlessly satisfying about reading your opponents' minds, calling their bluffs, and watching each other triumph deviously or fail miserably.
As the publisher of this lively 20-minute game, the one thing we hear from players more than anything is summed up well by this SHUX 2022 attendee: "I played it with pretty much anyone and we all raved about how it was a Sheriff of Nottingham killer."
---
So Clover | 2-6 Players | $25
So Clover might just be one of the most likable games on this entire list. There is no downtime and loads of quality time packed into this 30 minute cooperative word association game. Each player gets their own clover board which has cards slotted onto it with pairs of words lined up along each of the 4 sides. With your own board, you must write a word that links each of the pairs together. Then the fun begins as each player mixes up their own cards and watches in agony as the rest of the group tries to piece their board back together using the written words as clues. This one will be staying in my collection indefinitely.
---
Bear Raid | 3-6 Players | $39
Last year I recommend Sidereal Confluence as a thinky gamer's party game, and this year Bear Raid fills that role.  You'll still need to bring your brain to this activity as you crunch numbers and puzzle out which company stocks are best to buy or short.  Yet you'll experience plenty of groans, cheers, and drama when dice emerge from the bag and are rolled to determine the fate of each company.  
---
Ready Set Bet | 2-9 Players | $40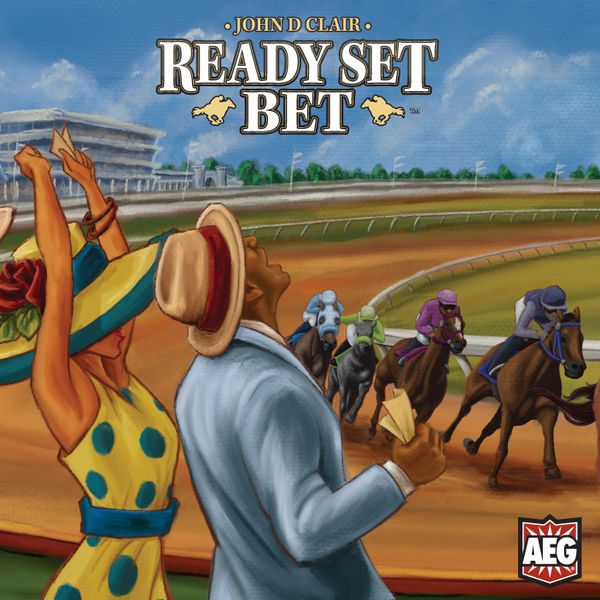 Horse racing and betting is brought to life in this brand new real-time riot: Ready Set Bet. Players are throwing down bets as the horses inch closer to the finish line with each roll of the dice. Between each of the 4 races, you'll resolve your hastily made bets by gaining or losing money.
---
Gifts for the Hobbyist Board Gamer
Finally, we arrive at the meatiest section of all. No holiday board game gift guide is complete without solid recommendations for hobbyist gamers. If your gift receiver knows their Langs from their Knizias, their worker placements from their tableau builders, or if one of their favorite things to read is rulebooks, then these are the games for them…
Kemet: Blood & Sand – 2-5 Players – $90
Kemet is a widely-loved war game of epic Egyptian powers that has been around for a decade now. Last year saw the release of version 2.0 — Kemet: Blood and Sand — which has been a blast to dig into at our table. It's always a joy to get in each other's faces with some strategic conflict, and few games do it as well as Kemet.
---
Brian Boru: High King of Ireland | 3-5 Players | $60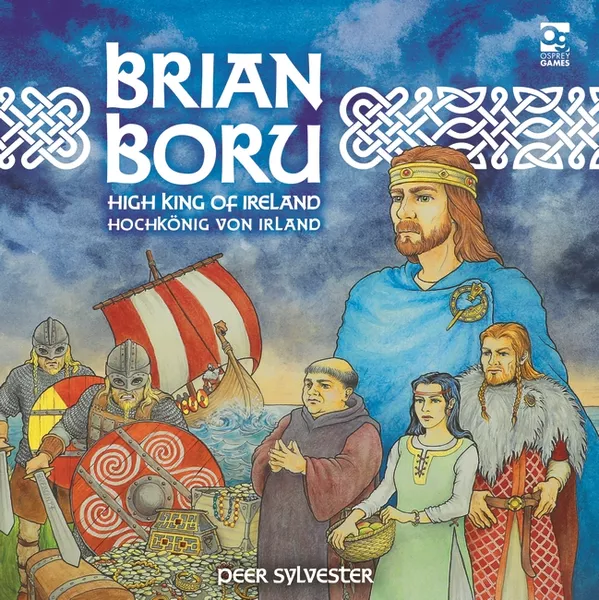 And with that, the master plan is complete: a trick-taking game in every category 😆 (expect party games). Don't worry, Brian Boru is very different from your standard trick taker. Here you'll find an entire board game the features area majorities and utilizes trick taking as the cogs of its system. With it's gorgeous presentation and novel experience, Brian Boru is a solid choice for a gaming group.
---
Libertalia: Winds of Galecrest | 1-6 Players | $55
I've played a lot of 2022 releases, and Libertalia: Winds of Galecrest remains one of the strongest of the bunch. As a fleet of sky pirates, you'll be competing against rival crews for the best loot found across multiple islands. You'll have a hand of cards featuring a colorful cast of characters with unique strengths that you'll be using to outwit your opponents. Similar to Kemet: Blood & Sand, Libertalia: Winds of Galecrest is an updated version of a classic game—and I found all of the gameplay changes to be brilliant improvements to the experience.
---
Carnegie | 1-4 Players | $70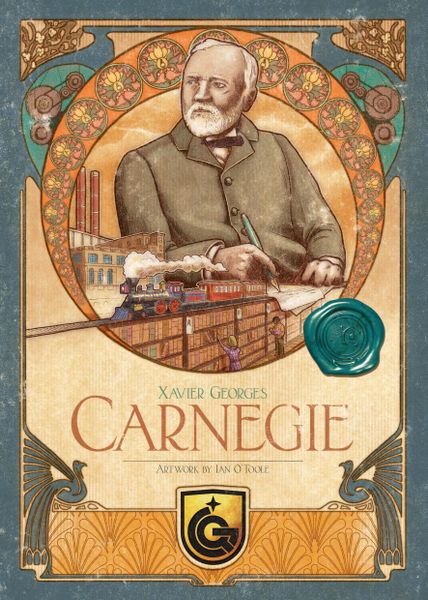 I'll go ahead and say it right here: Carnegie is the best Euro game of 2022. And this is coming from the guy who plays way too many games in this genre and relentlessly complains about them 😆. Carnegie expertly avoids my common complaints by offering a unique, tight, and interactive experience that rewards careful planning and tactical pivoting.
---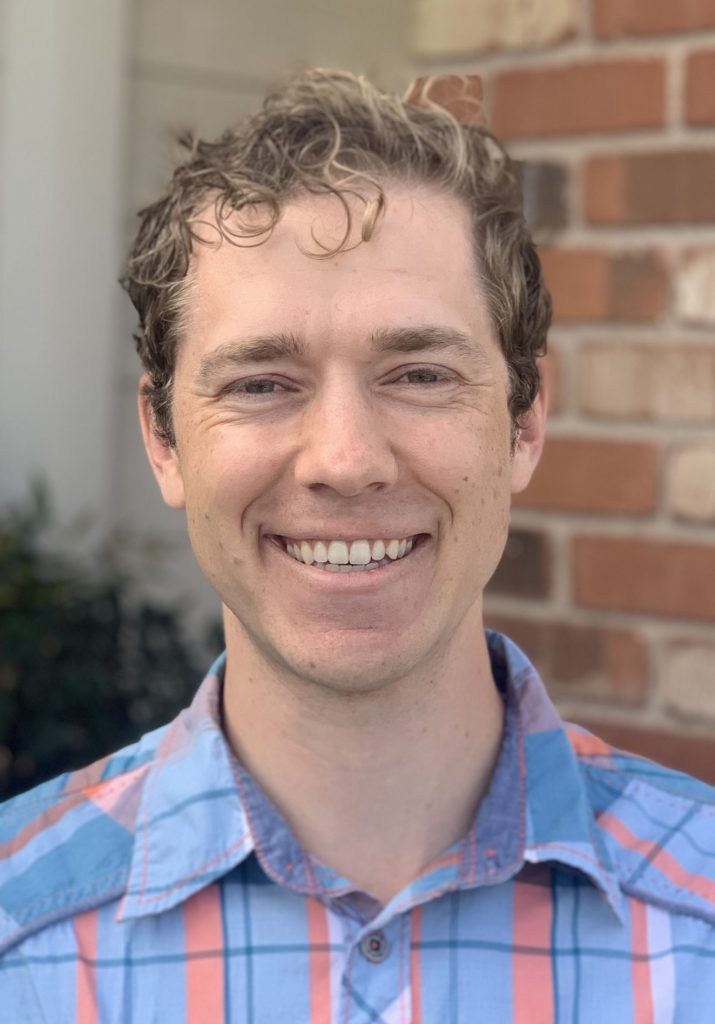 Article written by Nick Murray. Outside of practicing dentistry part-time, Nick has devoted his remaining work-time to collaborating with the world's best designers, illustrators, and creators in producing classy board games that bite, including the upcoming Zoo Vadis by Reiner Knizia. He hopes you'll join Bitewing Games in their quest to create and share classy board games with a bite.