Tis the season to buy more board games for your friends and family (and maybe even treat yourself)! Selecting the perfect gift can often be a Nightmare before Christmas, but worry not, Bitewing Games is here to guide you to some of the hottest games of the year for casual and hobbyist gamer alike.
Our selection criteria for this guide includes the following:
The games have been tried, tested, and approved by us and/or trusted critics
The games are generally available to purchase (links will be provided below to sites where you can purchase them)
We won't recommend anything from our past Holiday Gift Guides, but we still fully endorse those previous guides, so if you need even more recommendations then check out our 2020 Guide.
For your information, we receive no financial compensation, sponsorship, or advertisement money for this guide or these recommendations. The following are simply games we genuinely believe are great Holiday gifts. So why even make this guide? Well for one, we love to see this hobby grow. It means more games, gamers, and fun for everyone! Second, if you find value in our content, then we'd love to have you join our Bitewing Games newsletter! We use our newsletter to send regular updates regarding our latest content (like this gift guide) and publications (such as our Criminal Capers Collection of card games).
Let's dive into the fun! Our 2021 Holiday Board Game Gift Guide is split into sections for your scrolling convenience (or you can click the link to jump to that section of the page):
---
Gifts for the Casual Board Gamer
Many people enjoy a good board or card game, but they don't have the time or energy to invest in long/complicated games. The following games all play in roughly an hour or less and feature easy rules with stellar gameplay—perfect for any friends or family!
Kabuto Sumo – $34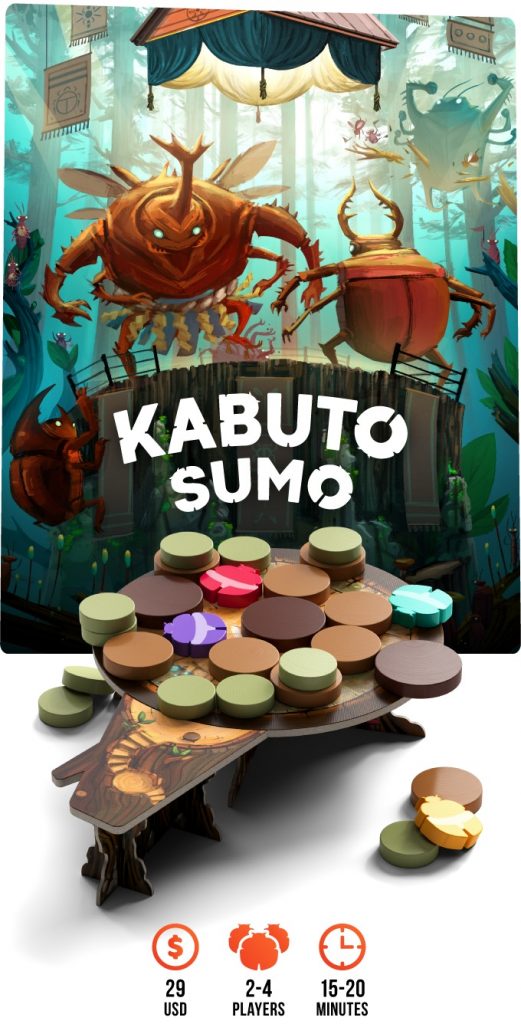 If you're at all familiar with coin pushing games found at the arcade, then you already understand the core mechanism of Kabuto Sumo. In this game, players are beetle wrestlers who try to push opponents out of the ring to win. This box is filled with chunky wooden discs and tokens of various shapes and sizes, and it features some of the most refreshing gameplay in years (click here to read my full impressions of the game).
This one features a kid-friendly mode, and competitive mode for adults, and works great from 2-4 players. In short, you can't go wrong with making this Christmas a Kabuto Christmas.
Support the Publisher—Buy directly from Board Game Tables (this game is only available directly from the publisher)
---
Equinox – $40
Equinox is a fantastic card game from Reiner Knizia with a lovely presentation from artist Chris Quilliams. For those who aren't aware, Reiner Knizia is the very same designer who invented our Criminal Capers Collection!
Here, players place bets on which mystical creatures they believe will last until the end of the game, and then they must play their cards wisely to keep their chosen champions alive! There is loads of replayability to be enjoyed here, as each session is crammed with cutthroat player interaction and uses only eight of the fourteen creatures and their unique abilities. You can learn more about why we love this game in my first impressions post.
Support the Publisher—Buy Equinox directly from Plan B Games
See current Equinox deals from online retailers
---
Hibachi – $30
If you've been looking to become a master chef, here's your big chance!
Like Kabuto Sumo, Hibachi also features a mix of strategy and dexterity. This unique blend of mechanisms is one that I found to be quite engaging! 2-4 players take turns tossing their poker chips onto the large board, and they can buy or sell the ingredients that their chips land on. You can even aim for the smaller bonus spaces or knock opponent discs away from coveted spots. A precise flick of the wrist helps, but you'll also need to play smart to manage your money wisely and outbid your competition.
All this is part of a race to complete three recipes first and win the game. It's delightfully unique, it's deliciously challenging, it's Hibachi.
See current Hibachi deals from online retailers (this one is not available to purchase directly from publisher Grail Games)
---
Ethnos – $40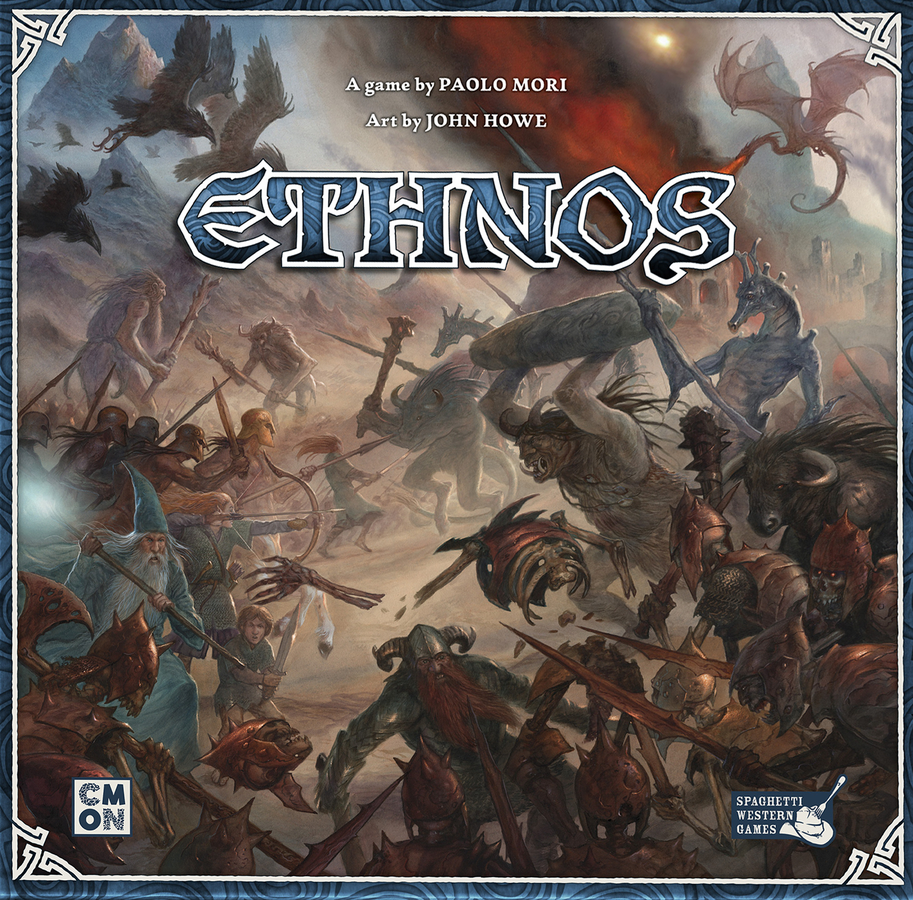 Don't let the box art scare you off! Ethnos actually shares a lot in common with legendary family game Ticket to Ride. I admit that the visuals of this game could be more attractive and inviting, but what if I told you that I've introduced this game to dozens of people (friends, family, gamers, non-gamers) and ALL have LOVED it? It's true! There's a reason that Ethnos is in my top 50 games of all time!
Let Kyle share with you why this game rocks in only 7 minutes:
Support the Publisher—Buy Ethnos directly from CMON/Asmodee
See current Ethnos deals from online retailers
---
Chinatown – $45
I love a good game of trading and negotiation, and Chinatown is one of the best of this genre. Like Ethnos, this classic is a massive crowdpleaser. It features dead simple rules, wonderfully memorable player interactions, and satisfyingly clever possibilities.
The magic of Chinatown lies in the fact that you can trade anything however you'd like—property, tiles, money, favors, you name it! There is something so raw and satisfying about turning your worthless assets into profitable deals. But at the end of the day, the player with the most money earned from lucrative deals and businesses is the ultimate winner. This one is ranked #10 in my top 50 board games of all time, and it becomes an instant favorite for nearly everyone I show it to. Enough said.
See current Chinatown deals from online retailers (this one is not currently available directly from publisher Z-Man Games/Asmodee)
---
Gifts for your Significant Other
Want to give a game that says "I love you?" How about a game that you can enjoy together over and over again? We've got you covered with these recommendations:
My City – $35
If you follow Bitewing Games and the content we put out, then you understand that we are physically incapable of recommending My City enough. This masterclass polyomino legacy game from Reiner Knizia is featured in:
…You get the picture. Now for a warning: don't let the above list trick you into setting your expectations 300 miles high. The truth is that My City is simply an easy to recommend game, and it's especially good for couples and families. My wife and I loved playing through it at 2 players, and this one scales all the way up to 4. I can think of few holiday activities better than cozying up to the table with some hot cocoa, a loved one, and My City.
See current My City deals from online retailers (this one is not currently available directly from publisher Kosmos)
---
Riftforce – $30
Riftforce is one of the few games on this list that I personally haven't tried yet, but that's only because it hasn't yet been released to retail in the US (at the time of this writing). But worry not, this one hits stores in October and is available directly from the publisher today!
I've already preordered my copy, and that's because Riftforce is already released in Europe and pleasing consumers and critics alike. It even earned itself a spot on my most anticipated games of 2021 part II list. This game takes some inspiration from the likes of Battle Line (Schotten Totten) and Air, Land, and Sea where two players duel across multiple rift spaces as they play cards onto their side of the rift. The interesting wrinkle here is that players assemble their own deck of four asymmetric guilds from the ten that come in the box.
Crafting and executing the right combo at the right time will be key to victory in this simple, strategic 30 minute card game.
Support the Publisher—Buy Riftforce directly from Capstone Games
See current Riftforce deals from online retailers
---
Royal Visit – $25
Who doesn't like a good tug-of-war? Royal Visit is a gorgeous new version of a classic Reiner Knizia tug-of-war game where two competing players attract guards, a jester, a wizard, and the king himself toward their end of the board by playing cards of a matching type. Each figure has its own interesting traits and abilities, and the ultimate goal is to get the king into your castle.
We're big fans of this game at my house… we even played it again last night, twice! I dive into the nitty gritty details of Royal Visit with my first impressions post here.
Support the Publisher—Buy Royal Visit directly from Iello
See current Royal Visit deals from online retailers
---
Summoner Wars (Second Edition) – $50
If asymmetric dice combat chess is more your gift receiver's style, then Summoner Wars fits the bill. The second edition of this much beloved game is a more polished and perfected version that released this year. Play cards onto the grid-based board, slide them from one space to the next, line up to attack your opponent's cards, and bring down their summoner using your unique abilities! My first impressions of the game have shown that this is absolutely the way to go for those who prefer meaty yet streamlined dueling.
Support the Publisher—Buy Summoner Wars (Second Edition) directly from Plaid Hat Games
See current Summoner Wars deals from online retailers
---
Caesar!: Seize Rome in 20 Minutes! – $30
Here we have another hotly anticipated, soon-to-be-released game that is indeed titled "Caesar!: Seize Rome in 20 Minutes!" This one comes at us from one of my favorite designers, namely Paolo Mori, designer of Dogs of War, Ethnos (mentioned above), and Blitzkrieg. Blitzkrieg is an especially notable one here, as Caesar is the spiritual sibling to this critically acclaimed game, and its real title is Blitzkrieg!: World War Two in 20 Minutes (see the resemblance? ;).
Now listen here, I know what some of you are thinking: "I have zero interest in war games." I get it, I was thinking the same thing when I first encountered Blitzkrieg. But even more than being a war game, Blitzkrieg is a tactical tug-of-war game (much like Royal Visit), and Caesar takes much of the same DNA of Blitzkrieg and turns it into an area majority game.
The elegance of these games lies within their turn-by-turn structure… simply place a tile onto the board (from your three tile options that are hidden behind your screen), resolve the effects, and draw another tile from your bag. This formula makes for one of the most tense and engaging 20 minutes out there. It's why Blitzkrieg is also in my top 50 board games of all time.
Support the Publisher—Buy Caesar directly from PSC Games
See current Summoner Wars deals from online retailers
---
Stocking Stuffer Gifts
The stockings were hung by the chimney with care, with hopes that small games would be placed in there. These ones are both conveniently compact and blessedly affordable. And they pack a punch!
Durian – $23
You can never go wrong with a stocking stuffer gift from publisher Oink Games. Their tiny, charming rectangular boxes were practically born to be nestled in stockings and hung by the chimney with care.
Durian is one of the best new Oink game releases of recent years about taking fruity orders and calling the grumpy gorilla boss on your co-workers. It's simple, it's fast, and it's hilarious. We've enjoyed it so much that it even made my Top 15 Games of 2020 list.
Support the Publisher—Buy Durian directly from Oink Games (note to US buyers: you'll need to select the Japanese language option… it comes with an English rulebook as noted in the description)
See current Durian deals from online retailers
---
Schotten Totten 2 – $15
Whether you're a fan of the original Schotten Totten (aka Battle Line) or have never heard of those wacky words, Schotten Totten 2 is an excellent little 2-player game that should be on your radar.
Much like its predecessor, ST2 is all about playing chicken against the player across the table from you by forming poker-style sets of cards from your hand (runs, sets, sums, etc.). This sequel is unique in that the competing players have asymmetric roles, objectives, and abilities. The defender must protect their wall and keep the attacker from breaking through. Check out my first impressions of this clever card game here.
Support the Publisher—Buy Schotten Totten 2 directly from Iello
See current Schotten Totten 2 deals from online retailers
---
Illusion – $13
From Wolfgang Warsch, the designer of many popular games including Wavelength, Quacks of Quedlinburg, The Mind, and That's Pretty Clever comes another excellent little card game.
Illusion is a tense game of arranging a growing row of cards in sequential order by the amount of one color shown on each card. The moment you feel that another player has added a card to the wrong spot, you can use your turn to challenge the sequence and reveal the backs of the cards that quantify how much area each color takes up. If your challenge is correct, then the previous player takes a penalty. If your challenge is incorrect, then you take the penalty!
I can personally vouch for this as a great stocking stuffer of optical illusions, because it's exactly what I received and enjoyed last Christmas! I'm a huge fan of its captivating core, brilliant rules, and dramatic reveals.
Support the Publisher—Buy Illusion directly from Pandasaurus Games
See current Illusion deals from online retailers
---
The Crew: Mission Deep Sea – $15
We here at Bitewing Games are massive fans of The Crew: The Quest for Planet Nine. You can find both my written review and Kyle's video review of this cooperative trick-taking masterpiece.
Mission Deep Sea is the standalone sequel to our 2020 darling, and word on the street is that this one is even better. You'll be able to get a whole lot of game out of this $15 box when it hits stores this fall. We can't wait to try it!
Support the Publisher—Buy The Crew: Mission Deep Sea directly from Kosmos
See current The Crew: Mission Deep Sea deals from online retailers
---
Parade – $20
Kyle and I very recently had a podcast discussion about this quirky little Alice in Wonderland themed card game called Parade. It features gorgeous art, tough decisions, and elegant gameplay. You'll be adding a card from your hand to the back of the parade and strategizing which colors to avoid and which colors to claim. Much like the other suggestions in this category, this one is a treasured gem on my card game shelf.
Support the Publisher—Buy Parade directly from Z-Man Games/Asmodee
See current Parade deals from online retailers
---
X-Trayz from Game Trayz – $2.32
Here's a little stocking stuffer bonus for you. If your gift receiver has any bitty games that they play frequently, these trays are perfect for convenient storage and speedy organization.
It's always satisfying when a setup merely consists of removing game trayz from the box and opening the lid. I love to fit these trays into my favorite game boxes including Concordia (for the wood resources), Dogs of War (for the cardboard tokens), and Yellow & Yangtze (for the point cubes). For games where I can't fit the trays inside, I usually have some spare ones on hand to make for a cleaner table presence during play.
Check out all the X-Trayz options at the BGG Store.
---
Perfect Games for your Holiday Party
While people can never be replaced as the life of the party, a good game can help take that party to the next level. Here are our suggestions to help make your party fun and memorable…
Don't Get Got – $22
Imagine a game where each player (up to 8 total) is given a wallet containing six secret missions they must complete. These missions challenge players to creatively trick each other without drawing suspicion.
You see, Don't Get Got is one meta game that can be played in the background during a party, a game night, a holiday get-together, you name it! If someone calls you out on your mission attempt, then you fail it, but you've got six objectives total and the first person to complete three wins! I personally can't wait to try this game of harmless and hilarious pranks… just waiting for the right occasion!
Support the Publisher—Buy Don't Get Got directly from Big Potato Games
---
Skull – $20
Alongside our own upcoming Soda Smugglers, Skull is one of my favorite bluffing games thanks to its pure, tense gameplay for 3-6 players. It even earned itself a spot in my Top 10 Filler Games list (as well as the previously mentioned Parade and The Crew).
The rules are as follows: either add a coaster to your own stack facedown, or place a bid for how many coasters you think you can flip over without revealing a skull. Raising the bid sends out a signal to your opponents that your stack is safe and free of deadly skulls, but is it a false signal? If others call your bluff and leave you high and dry as the winning bidder, then your planted bluffing bomb can backfire!
It's loud, funny, and fantastic. Just like any good party should be!
See current Skull deals from online retailers (not currently available directly from the publisher)
---
Bristol 1350 – $25
Bristol 1350 is a gorgeous game of wagon racing and Black Plague dodging from our friends over a Facade Games. This is the fourth game in their Dark Cities series featuring magnetic book boxes and social deduction in a grim period of history that allows 2-9 players.
I had the chance to help play and test Bristol 1350 back when it was a budding prototype, and the final production certainly packs a punch!
Support the Publisher—Buy Bristol 1350 directly from Facade Games
See current Bristol 1350 deals from online retailers
---
Sidereal Confluence – $70
I've got to be honest with you here… this one is absolutely not suited for your average Holiday Party. Sidereal Confluence is best for a tabletop gaming party where everyone comes expecting a meaty, strategic board game experience.
But boy, this one makes for a heck of an experience. Like Chinatown (recommended above), players will dive deep into simultaneous, real-time negotiation of anything and everything on the table. Only here, things are much more sprawling and complicated. Sidereal Confluence plays with up to 9 people, which is why it landed a spot on our Holiday Party board game recommendations. Just make sure you have an extra large table if you're gathering 9 to play.
Support the Publisher—Buy Sidereal Confluence directly from WizKids
See current Sidereal Confluence deals from online retailers (I recommend you get the remastered edition pictured above, not the older version)
---
Decrypto – $23
Word clue games, such as the mega-hit Codenames, are all the rage these days, and for good reason! They're usually social & casual, and they allow for creative personalities to spill into the gameplay.
Decrypto is one such game that is among our Top 10 Family Games and absolutely worthy of any party game collection. Two teams face off over multiple rounds as one player from each team crafts a code of clues that is easy enough for their team to decipher yet too tricky for their rivals to decode.
I've played it on over a dozen different occasions and still find it to be a killer experience. It even currently reigns supreme as the #1 ranked party game on Board Game Geek.
See current Decrypto deals from online retailers (not currently available directly from the publisher)
---
Rorschach – $30
Not two weeks ago I had the pleasure of trying Rorschach, the new family-friendly party game from Capstone Games and Deep Print Games. I'll be sharing my full first impressions of this amusing little box next month, but here's a little teaser for now:
In Rorschach, players are divided into two teams, and each team takes turns offering up a test subject who must connect three words to three inkblot images. This is performed by placing tokens facedown onto the image cards that match the tokens which designate each topic card. Then the group must guess which images the test subject connected to which words.

At first, the inkblot images almost look roughly the same. Merely a symmetrical smudge of black ink with some corners here or some squiggles there. But thanks to the three face-up word cards which players are forced to use, the mind begins to fill in the blanks with details and silhouettes and settings that transform an incoherent mess into a tangible topic. And it is within the cycle of these inkblot images starting out seemingly meaningless, irrelevant, and unrelated, but slowly coming to life with the help of one's imagination that we find the magic of Rorschach.
Support the Publisher—Buy Rorschach directly from Capstone Games
See current Rorschach deals from online retailers
---
Gifts for the Hobbyist Board Gamer
Finally, we arrive at the meatiest section of all. No holiday board game gift guide is complete without solid recommendations for hobbyist gamers. If your gift receiver knows their Langs from their Knizias, their worker placements from their tableau builders, or if one of their favorite things to read is rulebooks, then these are the games for them…
Oath: Chronicles of Empire & Exile – $120
Much like Cole Wehrle's other designs (Root, Pax Pamir, etc.), Oath is a game that is best suited for 4 or 5 gamers who love diving deep into a single design to explore its intricacies. If your gift receiver is one who never spends more than a couple plays on the latest hotness, then I suggest you keep on scrolling.
With the right group, Oath is a fascinating exploration of political powers, dynasties, and historiography. Players will spend sessions as Chancellor, citizens, and/or exiles competing to gain control of the kingdom through various objectives. Beyond the stunning production and whimsical artwork on display, every decision made by players has innovative ripple effects that influence the current game state as well as future plays. After only a few plays, this has quickly become one of my all-time favorite games.
Support the Publisher—Buy Oath directly from Leder Games
See current Oath deals from online retailers
---
Hansa Teutonica: Big Box – $50
On the opposite end of the spectrum from the shiny new Oath, here we have a tried and tested classic game which was recently reprinted in a regular sized box but titled Hansa Teutonica: Big Box. Despite its drab appearance, this game resides among the very best Euros thanks to its quick tempo and poignant player interaction. It's so good that when I ranked my top board game releases of 2020, Hansa Teutonica: Big Box was number one!
On the surface, you'll be placing out your merchants and establishing trading posts. But beneath it all you'll be trying to outfox your opponents and take advantage of every little opportunity they give you to become the world's greatest trader. This big box version provides plenty to explore with more game board maps that provide their own interesting wrinkles to the compelling core.
See current Hansa Teutonica: Big Box deals from online retailers (this game is not currently available directly from the publisher)
---
The Search for Planet X – $45
Perhaps your gamer prefers puzzly deduction over sprawling campaigns or classic Euros? Well then The Search for Planet X might just be perfect for them! Here you'll use the help of a phone app to dole out clues to players in a smooth, flawless system where you can only blame yourself for any deductive errors.
Another benefit to this game is that each player can start at different difficulty levels (with more or less clues), thereby evening the playing field against more experienced players. It's a fun puzzle to crack that comes highly recommended by yours truly.
Support the Publisher—Buy the Search for Planet X directly from Renegade Games
See current The Search for Planet X deals from online retailers
---
Beyond the Sun – $85
If there is any game on this list that is least likely to disappoint your gamer, it's Beyond the Sun. That's because this game has been the most popular new release I've shown all of my gaming friends. This futuristic, sci-fi game lets players develop technologies, colonize planets, and build an incredibly satisfying economic engine.
It was number fifteen on my top games of 2020… but since making that list, it has only gotten better with each play, and an updated version of that list would rank Beyond the Sun much higher. Between the collaborative tech track and aggressive planet board, there is something here for everyone.
See current Beyond the Sun deals from online retailers (this game is not available directly from the publisher, and it is expected to have a retailer restock in October)
---
Iberian Gauge – $40
It's hard to resist the allure of a good box cover, and artist Ian O'Toole knows how to bring out best in a cube rails game. Iberian Gauge comes to us hot off the assembly line from the creators of Irish Gauge (illustrator O'Toole, designer Amabel Holland, and publisher Capstone Games). For those who aren't familiar, cube rails games tend to feature simple rules (only 1 sheet of paper), shared incentives, stock opportunities, and network building goodness.
Iberian Gauge features an interesting balance of railroad investments and expenditures where the money you pay for stock becomes that company's budget for expansion. The mix of strategy and tactics within this Iron Rail series (Iberian Gauge being the third in the series) has never failed to engage me. This one will surely make for a slim & slick gift.
Support the Publisher—But Iberian Gauge directly from Capstone Games
See current Iberian Gauge deals from online retailers
---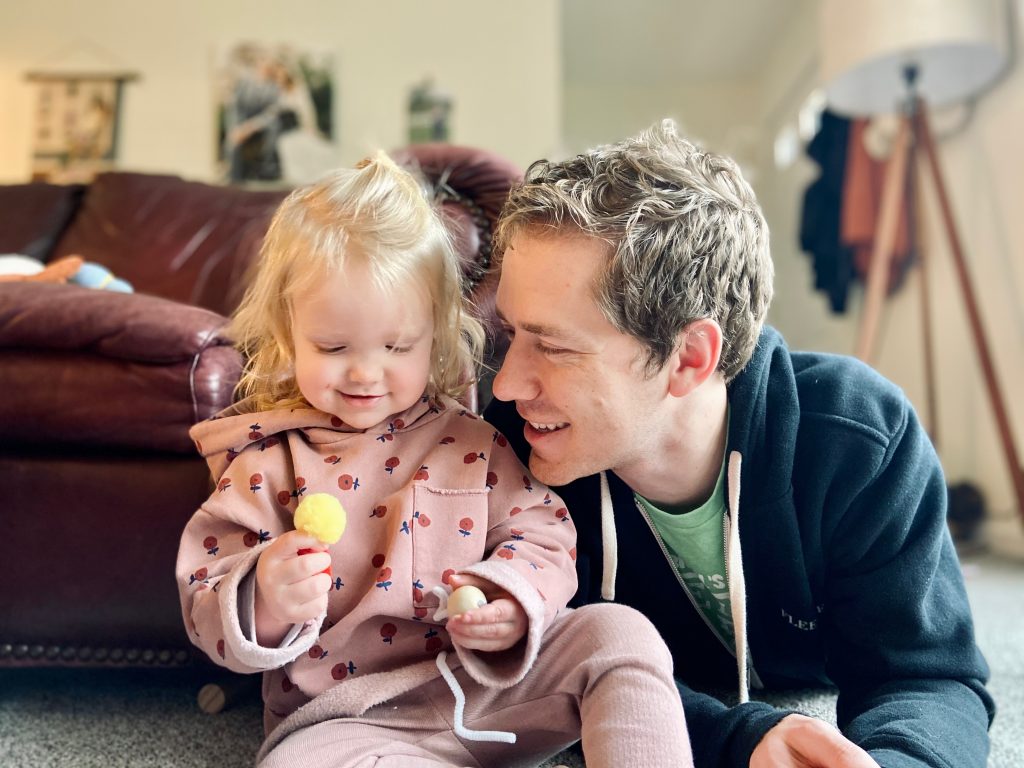 Article written by Nick Murray. Outside of practicing dentistry part-time, Nick has devoted his remaining work-time to collaborating with the world's best designers, illustrators, and creators in producing classy board games that bite. He hopes you'll join Bitewing Games in their quest to create and share experiences that, much like a bitewing x-ray, provide a unique perspective and refreshing interaction.