It's been nearly 2 years since my last post of this type, and much has changed within my collection! Games have come and gone (more come than gone), the collection has traveled with me across the country, we at Bitewing Games have begun publishing board games, and my tastes have morphed and evolved with time.
One thing that hasn't changed in the past couple years: my favorite designers are still Cole Wehrle and Reiner Knizia. For me, these two designers are best able to hit that sweet spot of emergent strategy, unfolding dynamics, and spicy player interaction. Yet I've enjoyed many styles of games from various creators within diverse genres. Let's explore these shelves…
This cheap white shelf as been with me for as long as I can remember, from holding a beanie baby collection as a child all the way up to holding a board game collection as a man-child 😆. This top section features the following:
My 6 favorite Oink Games in their charming rectangular boxes.
A couple solid wallet games from Button Shy (Sprawlopolis and Seasons of Rice)
An unplayed copy of Don't Get Got: SUSD Edition that I have no idea when I'll get to play (the setting has to be perfect)
Some reading material from a couple of my favorite video games (Breath of the Wild and Cuphead)
A clock hand-made by my grandfather who was a talented carpenter
Our favorite party games: Wavelength, Decrypto, Deception, So Clover, Camel Up, Codenames, etc.
Some of our favorite dexterity games**: Men at Work, Junk Art**
Various classics
Moving down, we're onto some solid abstract strategy games in the top left, favorite deduction games in the top right, and a good mix of old and new in between. Some fun facts here:
7 Wonders was my favorite game during/after high school (before I really fell down the rabbit hole of tabletop gaming), but now I haven't played it in years.
Pandemic Iberia is our preferred version of Pandemic (we've culled all the other versions)
Takenoko was an early favorite gateway game for my wife and I, but like 7 Wonders it hasn't been played in years. We're saving this one for our girls, though—the production is a delight.
I would love to upgrade our version of Great Western Trail, but I'm kind of waiting to see which one in the trilogy ends up being "best."
Under Falling Skies quickly became my favorite solo game after trying it, but even that has now been beat out by our upcoming publication, Trailblazers. Ryan Courtney has designed a massive amount of solo content for it that has me hooked.
Now we're onto our weird Tetris shelf! Where the previous one was more about grouping party or abstract games together, this one is pure chaos featuring my pitiful attempts to fit stuff into the empty spaces. Although I suppose this top section has a little bit of sense to it:
As you can see front and center, we recently received the final copies of our first publication: Reiner Knizia's Criminal Capers Collection. I'm super stoked for how these turned out in terms of color scheme, character design, and component quality. One of the best things about being a publisher is seeing your vision for a design come to life.
On both sides of that collection, you'll spot two recent acquisitions that I'm eager to try for the first time: Lord of the Rings: The Confrontation (a widely revered 2p Knizia game) and Santiago (a classic negotiation game).
We've also been enjoyed a couple epic plays of Eclipse: Second Dawn this past month.
Finally, you'll mostly find nearly all of our multiplayer card games crammed into this bottom area. Shout-out to Quinns at SUSD for his infectious enthusiasm for small-box card games. I love it when a little game packs a big punch.
Let the box Tetris chaos begin! There is no rhyme or reason to how these games are organized, but I sure enjoy them!
Roxley's Iron Clays (in the top right) see heavy use at our table for any game that uses money and doesn't already have upgraded metal coins or something. I would say this is hands-down the best kind of upgrade a hobbyist could add to their collection.
I'm just now realizing that I've accidentally put my two favorite Martin Wallace games next to each other—Brass: Birmingham and Age of Steam. It was destiny, I suppose. But that also reminds me, I really need to try Brass: Lancashire.
Faiyum is another recent acquisition waiting to be played…
We've made it to the bottom of my wacky Tetris shelf featuring many more favorites!
The size of El Grande Big Box is has become straight-up offensive at this point. If Bitewing Games had the chance to reprint it, we would do so in a heartbeat and the box would be slim and slick! I'm with the fans on that one, and hopefully the publisher hears our cries.
Lords of Vegas is probably among my Top 5 games I'm itching to play again. It's been far too long.
Speaking of top games, Pax Pamir: Second Edition was my number 1 game last time I ranked my Top 50, and it remains one of my all-time favorites.
I had the chance to help playtest the upcoming Amun-Re: 20th Anniversary Edition (including some of the expansion modules) and it was good fun! I'm eager to see what Vincent Dutrait has cooked up for that version.
This next shelf was left in our current home by our landlord, and thank goodness for that—it's already full! This top section features some real bangers. I'm mega-hyped for the next Root expansion, yet I never even get enough plays of all the current factions.
Here we have some of my all-time favorites mixed with some games I really need to play more of.
The Great Zimbabwe is new and unplayed
Coffee Traders is still sitting at only 1 play despite my best efforts to get it to the table again
Blue Moon Legends is one that we've barely scratched the surface of
Meanwhile, we've got games like Oath, Radlands, Hansa Teutonica, Sidereal Confluence, A Feast for Odin, and others here that have been some of my favorite releases of recent years.
2-player games get a lot of love at our house, but now I'm struggling to keep them all on one shelf! We've got some stellar Knizias on the far left, some old gems holding strong in the middle, and some excellent tug-of-war games sprinkled throughout. My wife, Camille, says that her favorites of these include Lost Cities and Royal Visit.
Ooo baby! Now here's a section we've all been waiting for. As you can see, the good Dr. Knizia has his own dedicated shrine in my collection (the only thing missing is a portrait of the man 😆). You'll notice that he loves his big box designs, as do I.
First off, I'd like to formally apologize for having separated Through the Desert from its Euro Classics siblings. I can see now that I am a tyrant for this grievous error.
Next, I know what you're all thinking… where the cuss is Ra?!? Funny story there, I actually ordered it from GameNerdz when it was the deal of the day several years ago and it turned out that they accidentally sold more copies than they had and I was hosed. Haven't acquired my own proper copy yet, particularly because I've been waiting on this new version from 25th Century Games. So close, yet so far away…
Finally, let's all share a moment of silence for the end of a spectacular collaboration between Grail Games and Knizia…. May your games live on in our hearts and at our tables. Hopefully Bitewing Games can do our small part to help fill the void for Knizia fans—we do have 7 upcoming Knizia Games in our publishing lineup!
All I know is that I'm probably going to need an entire bookshelf for Reiner before too long 😬.
This here is a spare shelf featuring… leftovers, haha. Ironically, the contents of this picture range from least exciting to most exciting games in my entire collection. Let's skip the least exciting and get straight to more interesting stuff:
Garden Contest was the third game I ever designed. It's one that got to an amusing-to-play point in its development process (I even pitched it to a few publishers), but in retrospect I think it would need some drastic changes to be worthy of publishing. So it currently just takes up space.
Count Your Chickens is our toddlers' favorite game, so that's something 😆. They're still too young for me to toss them into the deep end quite yet, but we do enjoying breaking out Junk Art blocks and Renature dominos as well.
Alright, alright. Admittedly, neither Garden Contest nor Count Your Chickens were exciting at all, but those with a keen eye will notice that the white box in the top left is indeed wrapped in official Knizia Games rubber bands, straight from the Doctor's Factory. This one is a playable prototype of Reiner's next tile-placement game (following the likes of Tigris & Euphrates, Blue Lagoon, Yellow & Yangtze, Babylonia, etc.). All I'll say for now is that it should both delight fans of this legendary line of games with its characteristic game-board tension and interaction while surprising and winning over newcomers with some really satisfying combos and chain-reactions. Expect a crowdfunding campaign next year!
Speaking of mysterious white boxes, those other three smaller ones also feature our upcoming publications: prototypes for Gussy Gorillas, Trailblazers, and two 2p Knizia games.
You'll also notice some weird plastic contraptions hanging around here, one white and one black. These are prototypes for binoculars (or a viewer) that is used for our upcoming party game, Con Artist. Con Artist and Gussy Gorillas are my two designs that have survived the development gauntlet to land themselves on our publishing schedule. I'm very excited about those ones!
We're at the end of my shelves here with games that are on the chopping block from our collection (although the Feast for Odin expansion is simply an empty box that I should recycle one of these days).
Lowlands is actually one we haven't even played yet, but after owning it and not touching it for two years I'm starting to wonder if the writing is on the wall.
Tzolk'in is one I really enjoyed the first two times I played it, but after a long hiatus I came back to it and realized that I'm really burnt out on this style of game (abstract economic Euros with loads of resources and tracks plus a mechanical gimmick to kind of make it stand out from the crowd).
Codenames Duet sat in shrink-wrap on our shelf collecting dust for years until we finally tried it recently and found… that we really disliked it, haha. The best part of Codenames is the group discussions and banter, Duet has none of that.
Riftforce and Meadow are both solid games that I think a lot of people will love, but we found that they're not quite for us. Riftforce was a little too cyclical/repetitive from start to finish while Meadow is a little to chill and easy going for my tastes (akin to games like Parks, Tokaido, etc.).
Tucked behind Meadow is two more games on the chopping block: Blue Moon City (gasp!) and Downforce. BMC is fine, but I'd rather play the 40+ other Knizias in my collection. Downforce can be fun as well, but we vastly prefer Camel Up and Winner's Circle which are consistently more exciting and satisfying, imo. Also sitting on top of these games (barely visible) is En Garde (gasp!), which is… fine, but probably too dependent on card counting for my tastes. And you probably noticed that we have plenty other 2p games to keep us happy and this version is too big for its own good.
What the heck is Ankh, one of my favorite releases of last year, doing here? Well, my buddy who lives 5 minutes away went all-in on the Ankh Kickstarter, so I have no need for this retail copy.
Gloomhaven: JotL is a solid one, but I grew tired of it due to excess fiddliness and not quite having the right group to fully enjoy it.
And of course I have to show off my two prized jewels: a gaming table and our Crokinole board. This is what happens when you carelessly spend your tax returns all in one place 😆.
---
Before we finish up here, I'll leave you with some more fun anecdotes:
Shelf of Shame (unplayed and in my collection for longer than 2 weeks):
The Great Zimbabwe
Don't Get Got
Lowlands
Faiyum
Undaunted: Reinforcements
Skull King
Games I'm itching to get back to the table asap:
Lords of Vegas
Decrypto
The Crew: Mission Deep Sea
Pipeline + Emerging Markets expansion
El Grande
The Estates
Root
Undaunted
Orongo
Yellow & Yangtze
Games I don't currently love, but I'm reluctant to cull:
MIND MGMT (maybe this play will be the one I love)
Rheinlander (feels so close to being another Knizia classic for me)
Quacks of Quedlinburg (fun until I get wrecked by the whip chips, which happens far too often)
Ticket to Ride, 7 Wonders, Takenoko (saving them for our kids)
Seasons of Rice (too small and fine to purge)
Take 5 (and everything else surrounding it)
Games that are criminally underplayed (please don't hate me):
Cosmic Encounter (1 play)
Coffee Traders (1 play)
Agricola (2 plays)
Quantum (1 play)
Cairn (2 plays)
Race for the Galaxy (2 plays)
Istanbul (2 plays)
MIND MGMT (2 plays)
Iberian Gauge (1 play)
Blue Moon Legends (2 plays)
Fugitive (1 play)
Favorite Reviewers/Content Creators:
Shut Up & Sit Down – I can attribute the discovery of many of my favorites to them, although they seemed to take the biggest hit during COVID in terms of game coverage.
So Very Wrong About Games – Knizia Connoisseurs and my favorite podcasters. Brutally honest yet refreshingly genuine.
Dice Tower – The best source for sheer widespread coverage of even the most niche games. I don't have to agree on every opinion to still appreciate all the awesome stuff they do for the hobby.
Board Game Barrage – A fun bunch that I'd love to game with sometime. Fun fact, I'm friends with Kellen's brother, Griffin (we went to the same dental school), yet I didn't even know they were brothers until after graduating. Small world!
Dan Thurot / Space-Biff – The best board game writer in the industry, by my estimate
Going Analog – Christina and Shoe are delightful. I get a kick out of their podcast discussions.
Bitewing Games – I'm allowed to put myself on here, right? I've gotta at least acknowledge that our podcast, blog, and Youtube channel exist. 😆
Best "Hidden Gem" Finds:
Quo Vadis? (One of my favorite negotiation games)
Durian (picked this up before anyone was talking about it and love it)
Wavelength (the first Kickstarter I backed off of pure gut feeling)
Rapido/Excape (one of Knizia's best dice games, OOP in the US!)
Condottiere (got some SUSD love years ago, but mostly forgotten now)
Parade & Archeology: New Expedition (spotted these both on Quinn's shelf during his own collection tour)
Art Robbery (probably my favorite Knizia I've imported from Europe… well, aside from Siege of Runedar… and Mille Fiori… but 3rd place is good, no?)
Dogs of War (shame on CMON for neglecting this one after its initial release)
Mandala (also took a chance on this one before anyone was talking about it, and it's now among my favorite 2p games)
Orongo (shout-out to the Reiner Knizia Enthusiasts guild over on BGG)
Winner's Circle (the Dicetree Edition is awesome!)
Container – looks like a classic that is prohibitively expensive and out-of-print
Dominant Species – another classic that I'm intimidate by but interested in
Ginkopolis – not sure whether I'll love this one, but I suspect I'll at least like it
Le Havre – played this once and really enjoyed it
Into the Blue – Reiner Knizia's yahtzee meets area majority. Not available in the US
Troyes – This would be perfect for my Monday night Euro crew
Indigo – I suspect I would really love this shared incentive Knizia game
Space Worm – Another obscure Knizia that mixes Snake with Roll & Write, just wish it was easier to acquire
That Time You Killed Me – I'm interested to see what the buzz is all about
If you enjoy our Bitewing Games content, then we'd love your support this summer! Keep an eye out for the retail release of Reiner Knizia's Criminal Capers Collection and the Kickstarter launch of Trailblazers by Ryan Courtney—both of which should happen roughly in July! You can follow along by subscribing to the Bitewing Games newsletter today.
Thanks for joining the tour! Here's a little teaser of a player card for Trailblazers to close this post out:
---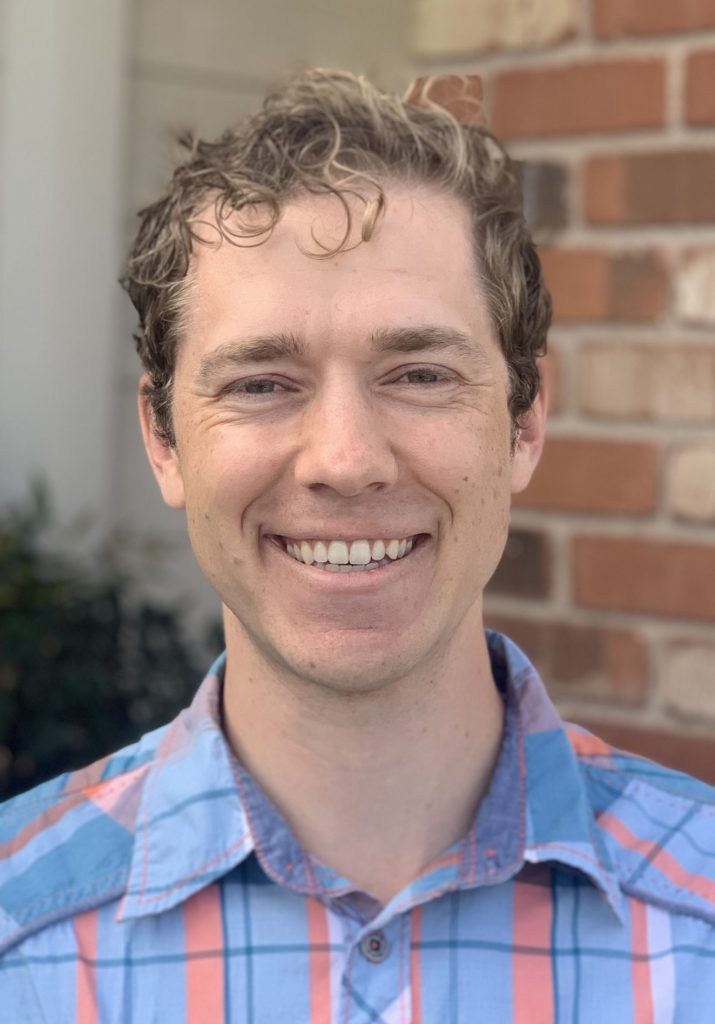 Article written by Nick of Bitewing Games.Outside of practicing dentistry part-time, Nick has devoted his remaining work-time to collaborating with the world's best designers, illustrators, and creators in producing classy board games that bite, including the upcoming Trailblazers by Ryan Courtney. He hopes you'll join Bitewing Games in their quest to create and share experiences that, much like a bitewing x-ray, provide a unique perspective and refreshing interaction.
What games do you recommend for me based on my collection?