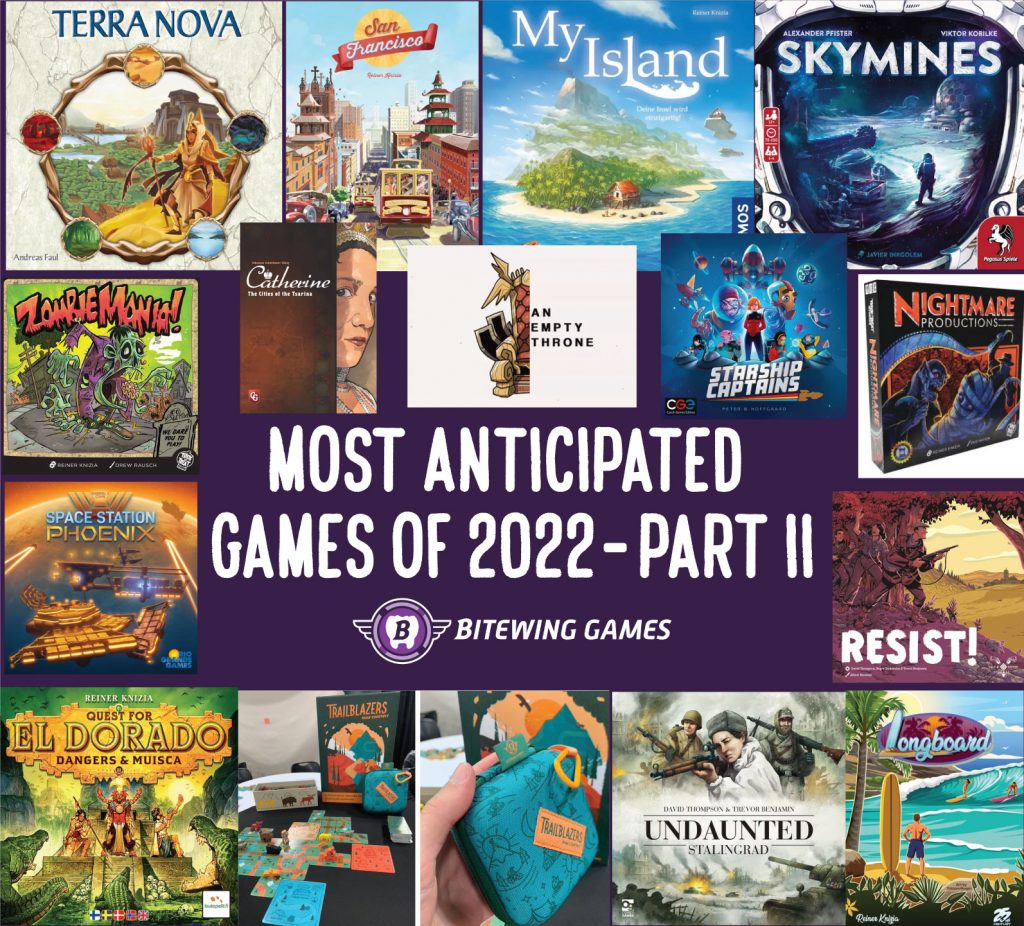 I like to start the year off discussing my most anticipated upcoming board games. It's an exciting way to get the hype train rolling as we look forward to the most promising designs hitting the market. The only problem with this tradition is that many of the year's releases are still hidden away and unrevealed until several months later. By the time we are starting the big convention season (Origins, Gen Con, Essen Spiel, etc.), my wishlist tends to double in size as publishers unveil their projects that are merely weeks or months from hitting stores. So it's time once again for me to comb over the announcements and reveals and handpick my most anticipated games of 2022, part 2.
---
Longboard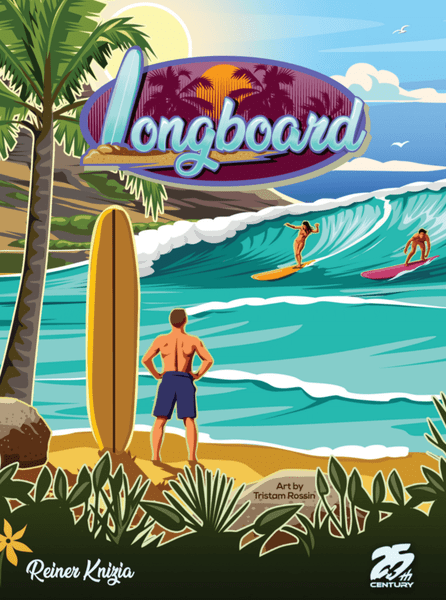 Expected Released Date: Q3 2022 (also available at Origins and Gen Con)
For Knizia fans, such as myself, we're finally reaching the end of a fairly long drought of Knizia releases that has spanned over 8 months (I believe the last notable one was Siege of Runedar). Of course, we find other ways to get our Knizia fix such as tracking down hidden gems or revisiting reliable classics. While I already mentioned plenty of upcoming Knizias in my previous list, those are all still unreleased (at least for North American gamers). The game that is actually ending the drought on my continent is none other than Longboard.
Why it's Exciting: This tubular card game from 25th Century (publisher of Ra, Tutankhamun, and more) offers a hint of Lost Cities cardplay in 20-30 minutes for 2-4 players. What's interesting here is that each player has a public card supply which is separate from your scoring tableau. You can claim cards from your supply or force trades on other players by taking from their supply in exchange for higher valued cards from your own. The game also features a large variety of objective cards to change up the bonus point incentives. Longboard is actually the only game on this list that I've already played. I really enjoyed my first play of it, and I'm eager to explore it more before sharing my full thoughts.
---
San Francisco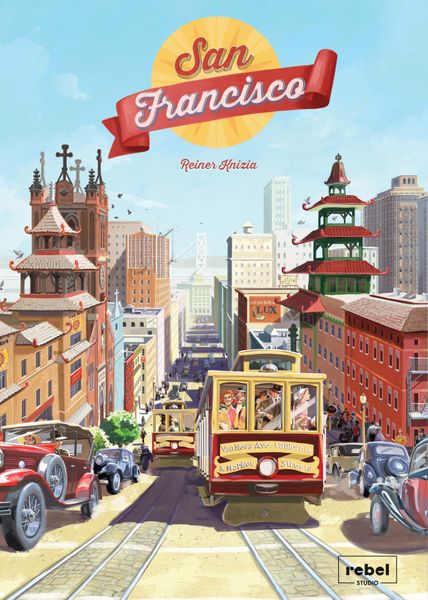 Expected Release Date: Q2 Europe, Q3 Worldwide
I'll give you one more Knizia before we take a break and venture off into other designs. San Francisco is soon releasing from publisher Rebel Studio, who recently put out a gorgeous and pleasant production of Meadow that I shared my thoughts on. Like Longboard, this is a game that I expect to play and share my thoughts on relatively soon.
Why It's Exciting: I'm excited to try this one because it appears to be quite different from many of Reiner's recent releases. In San Francisco, you'll either be adding a project card to the market (deciding which column to place it in) or claiming a column of cards to add to your own city board. The goal is to complete districts first, stretch your cable car network furthest, construct the most valuable city, and set yourself up for erecting skyscrapers. Unlike many modern city builders, San Francisco keeps its scoring system tight and competitive. From reading the rules, I get the impression that you'll be scraping by just to squeeze a single point out of your city, and doing so means that you'll be denying your opponents that very point. At 45-60 minutes, this appears to be the the next great medium-light Euro from the good doctor since Mille Fiori.
---
An Empty Throne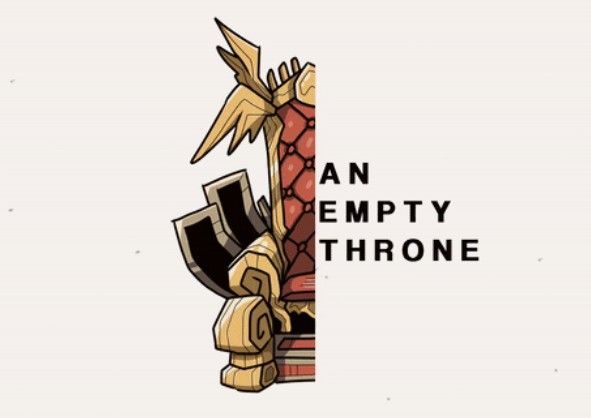 Expected Release Date: July 2022
Of all the games I have ever backed, An Empty Throne is the one that I know the least about. It sounds reckless, I know, but it was a rather easy blind purchase given the fact that this is a 2-player, 20-minute card game that cost $19 (shipping included).
Why It's Exciting: The only reason I caught wind of it was due to glowing endorsements and excitement from Board Game Barrage and Dan Thurot (Space Biff). Designer John Clowdus has gained these passionate fans and more thanks to his previous offerings, most notably Omen: A Reign of War. Where the Kickstarter recently wrapped up and is already nearing fulfillment, I'm ready to discover what all the hype is about.
---
Resist!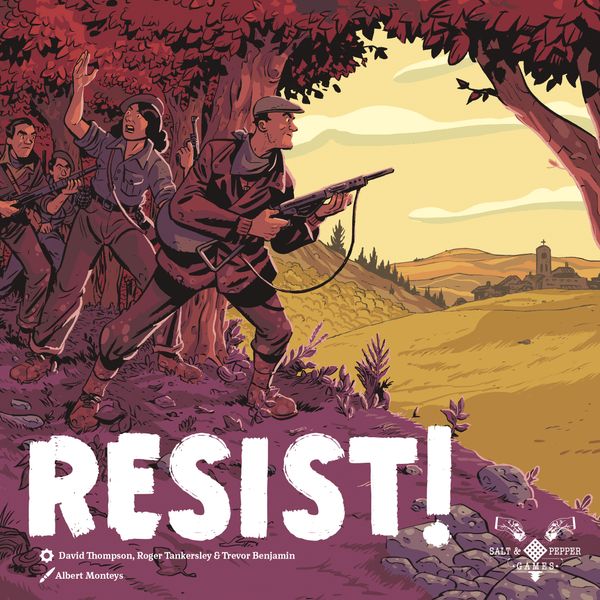 Expected Release Date: September 2022
There aren't many crowdfunding projects that can get me to back a 1-player game. In fact, I have never backed a solo game, and I can count on one hand how many I have purchased through retail. But when that solo game is a quick and easy 30-minutes of fun coming from the creators of the Undaunted series (more on that later) and endorsed by a glowing Space Biff preview, then even I can't Resist! (Ba-dum tshh!)
Why It's Exciting: Where the entire setup, maintenance, and teardown must be performed by one player, I prefer my solo games to be easy to jump into and quick to play. Resist appears to hit that sweet spot with a compelling experience of tense "deck-destruction" in a historical underdog tale.
---
Space Station Phoenix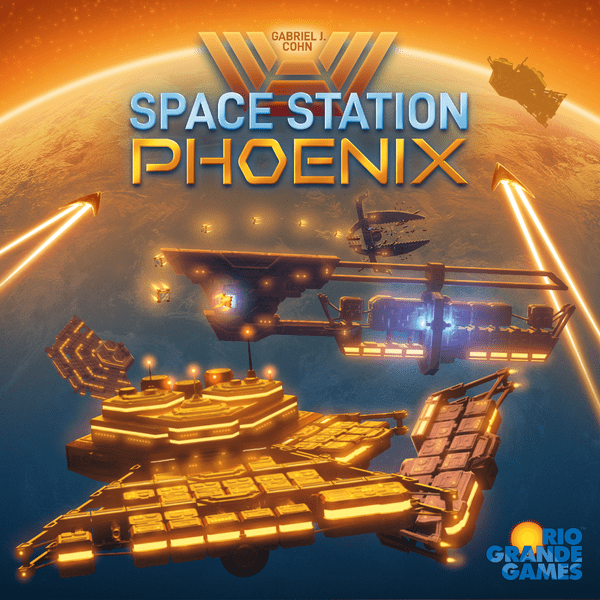 Expected Release Date: Available Now
Yes, Space Station Phoenix is already available for purchase (assuming you look in the right places), but that won't stop me from talking about it here—especially because I'm still waiting for my preorder. To be honest, I'd say that this game only has it's Rio Grande space predecessors to thank for earning my preorder. I've enjoyed Beyond the Sun, Race for the Galaxy, and Roll for the Galaxy, so it only makes sense that I'll enjoy Space Station Phoenix as well, right? We'll find out…
Why It's Exciting: Destruction seems to be the trending theme of hot mechanisms, as Resist features deck-destruction while Space Station Phoenix will challenge players with worker placement engine destruction. My only worry is that this game appears to be a massive table hog featuring an explosion of fiddly components, but I'm still holding out for a worthwhile Euro underneath it all.
---
Nightmare Productions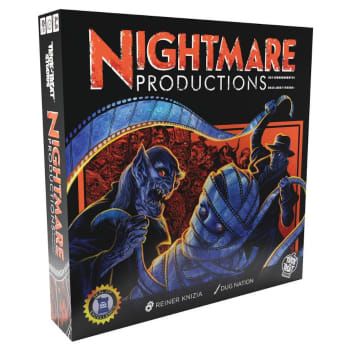 Expected Release Date: Q3 2022
You didn't forget about Reiner Knizia, did you? Good, me neither. I've acquired enough excellent Knizia auctioning games to fill an entire shelf and provide a lifetime of entertainment, yet the upcoming Nightmare Productions (aka Dream Factory, Traumfabrik, and a dozen other names) is notably missing from my collection!
Why It's Exciting: If Knizia auctioning games are a dime a dozen then what's so special about this one? For starters, this is one of Tom Vasel's (The Dice Tower) all-time favorite Knizia Games, and he has played a LOT of them. I may not agree with many of Tom's opinions on Knizia games, but it's still noteworthy that he ranks this one so highly. Second, the theme of producing horror films by assembling frightening creatures, spooky props, and chilling music sounds like an easy one to catch the interest of gamers and non-gamers alike.
---
Zombie Mania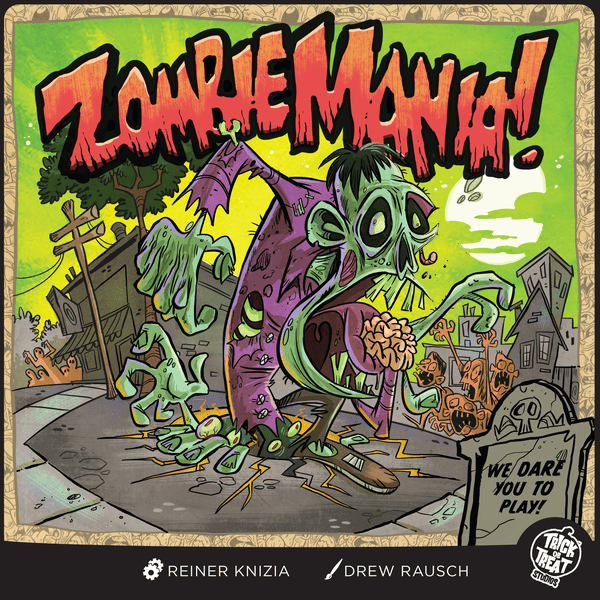 Expected Release Date: Q3 2022
From the same publisher and designer, I'm also looking forward to Zombie Mania. This is actually an updated production of a zombie fighting, push your luck design that has been around for several years.
Why it's exciting: Although the older game has middling ratings, it seems that very few people even played it. From my experience, even the simplest of Knizia dice games tend to offer clever wrinkles within their gameplay, so I'm willing to give this one the benefit of the doubt.
---
Terra Nova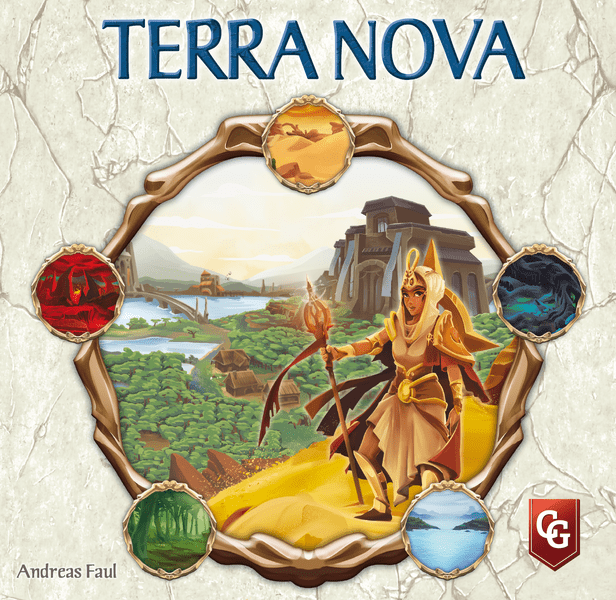 Expected Release Date: Q4 2022
Let's jump back to the opposite end of the gaming spectrum with a hotly anticipated Euro from KOSMOS and Capstone Games! Terra Nova promises to be a streamlined version of the highly regarded Terra Mystica.
Why It's Exciting: I'm all for games that try to lower the barrier to entry and trim down on playing time. I actually owned Terra Mystica for a few solid months, but I never managed to play it because I couldn't get the stars to align by mustering the energy to learn the game and finding gaming friends who were willing to give it a go. With Terra Nova, it looks like I'll finally get to dive into this popular system.
---
Catherine: The Cities of the Tsarina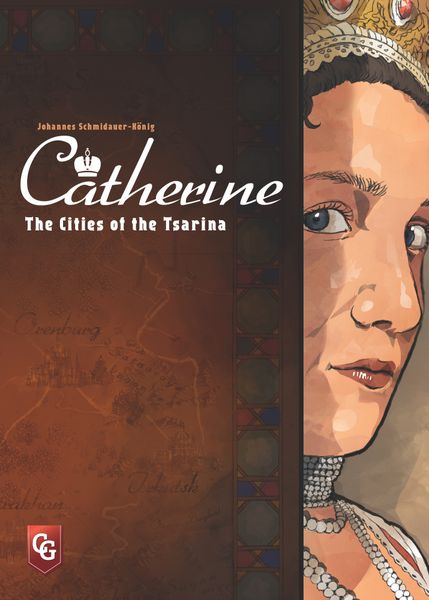 Expected Release Date: July 2022
Similar to An Empty Throne, this one was mostly a gut-feeling blind preorder that will be interesting to get to the table. I could see this one either feeling overwhelmingly generic or surprisingly clever.
Why It's Exciting: Where Catherine: The Cities of the Tsarina apparently plays in 30-45 minutes and provides a streamlined set of rules, it at least won't require too much time and energy for me to find out whether this Euro from Capstone Games is up my alley. Capstone tends land with big hits far more than they miss, so I'm always interested to see what they are putting out next.
---
Starship Captains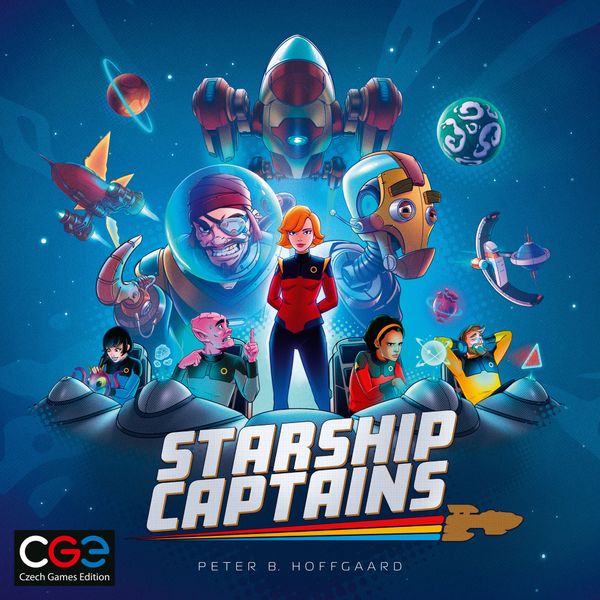 Expected Release Date: Q4 2022
Starship Captains has big shoes to fill, considering it's the next big release from publisher CGE following the mega-hit Lost Ruins of Arnak. While I always appreciate CGE's productions, I found the gameplay of Arnak to be fine but largely forgettable.
Why It's Exciting: I'm still interested to see what Starship Captains and its engine building gameplay in a crew commanding theme is all about. One thing I especially admire about CGE's headline titles is the amount of love they put into their productions—from their charming rulebooks all the way to their vivid art and satisfying components.
---
My Island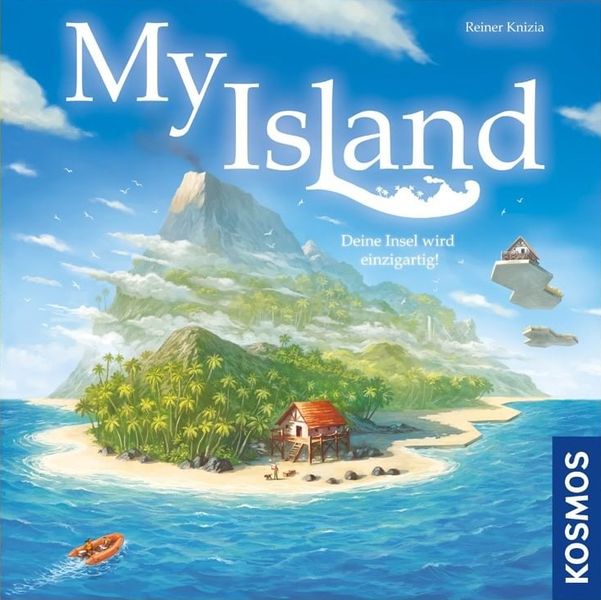 Expected Release Date: Q4 2022
Reiner and KOSMOS had me going good, making me think that My City: Roll & Write was all they had up their sleeve. It turns out that they were still sitting on their biggest surprise—My Island, the big box standalone sequel to My City featuring hexagonal polyomino tiles! I should have seen this one coming, seeing how Reiner has a history of experimenting with squares vs hexes in his classic games (Tigris & Euphrates -> Yellow & Yangtze; Ingenious -> Axio).
Why It's Exciting: My City has gotten endless heaps of praise from Bitewing Games for being an addictive, approachable, and tense legacy polyomino game perfect for my wife and I. Apparently 24 episodes wasn't enough space for Dr. Knizia to flex his design chops, so now he plans to treat us to another spatial puzzle feast. I'm here for it 🙌
---
Quest for El Dorado: Dangers & Muisca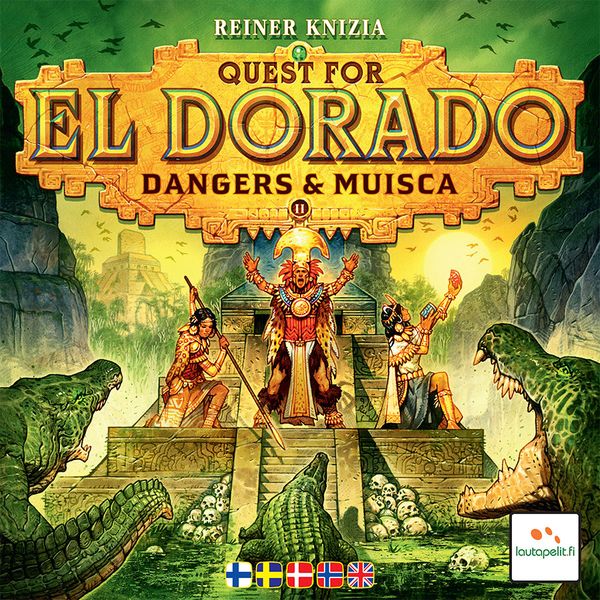 Expected Release Date: Q4 2022
Finally, the Knizia hype train is going to pull into station with one last 2022 release—an expansion for The Quest for El Dorado: Dangers & Muisca. I hear that this is one of two upcoming expansions to this widely popular title.
Why It's Exciting: Not much has been revealed yet, aside from the fact that this expansion introduces a couple modules to this legendary deck-building race game: Dangers (crocodiles, rapids, and temples with keys) and a mysterious Muisca tribe. The only problem is that The Quest for El Dorado has been split off into two different art styles and the North American publisher (Ravensburger) seems to be dragging their feet in joining the Vincent Dutrait train or even announcing this expansion for North American gamers. What gives, Ravensburger? Are you telling me you'd rather be publishing The Great British Baking Show Game? No biggie, it's not like the entire industry considers The Quest for El Dorado among your top three games out of the hundreds you've ever published…
---
Undaunted: Stalingrad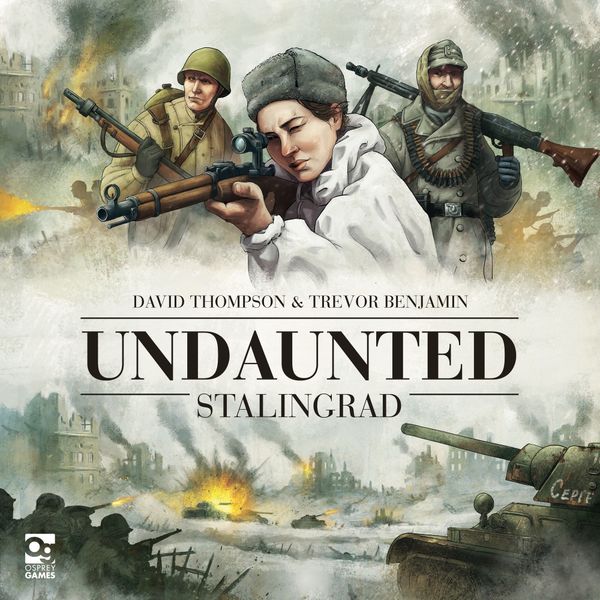 Expected Release Date: Q4 2022
It's mightily impressive to see the designers of Undaunted crank out expansions and sequels faster than I can play through all of the scenarios. While I may wait a while to pick this one up after its release, I never fail to enjoy a play of Undaunted.
Why It's Exciting: Stalingrad appears to be their most ambitious release yet thanks to the massive amount of cards, tiles, and notably branching scenarios.
---
Skymines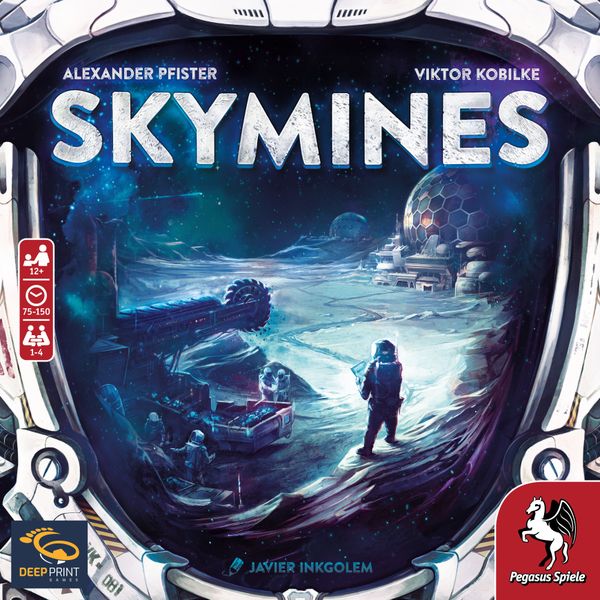 Expected Release Date: Q4 2022
I recently got the chance to play and discuss Mombasa by Alexander Pfister, and that only made me more excited for the reimplementation titled Skymines. For fans of heavy Euros, I've pointed out a few titles in my list to look forward to, but Skymines might just be the most notable of them all—especially if you've never played Mombasa.
Why It's Exciting: Aside from the fact that it utilizes a more humane theme, I'm most excited to see what the second side of the game board provides. It seems that Mr. Pfister is adding a lot more gameplay content and variety to his beloved design.
---
Trailblazers
Launching in August
For us at Bitewing Games, we are anticipating one game more than any other for the second half of 2022. That's because we are planning to launch Trailblazers on Kickstarter in mid-August, and our pre-launch page is already up! You can visit the Kickstarter page and click to be notified the moment it launches.
Why It's Exciting: We genuinely believe that Trailblazers will satisfy many different kinds of gamers—those who love travel-friendly games, deep solo games, route-building challenges, push-your-luck tension, simultaneous card drafting, outdoor adventuring, quick games that can play large groups (up to 8 players), and so much more. There is something inherently satisfying about building out these winding hiking, biking, and kayaking trails. And Ryan Courtney has perfected this spatial puzzle concept with a design that strikes a balance between being easily approachable yet endlessly challenging.
Bitewing Games is only made possible and kept alive through the support of fans and backers via our published games. Thanks for your support!
---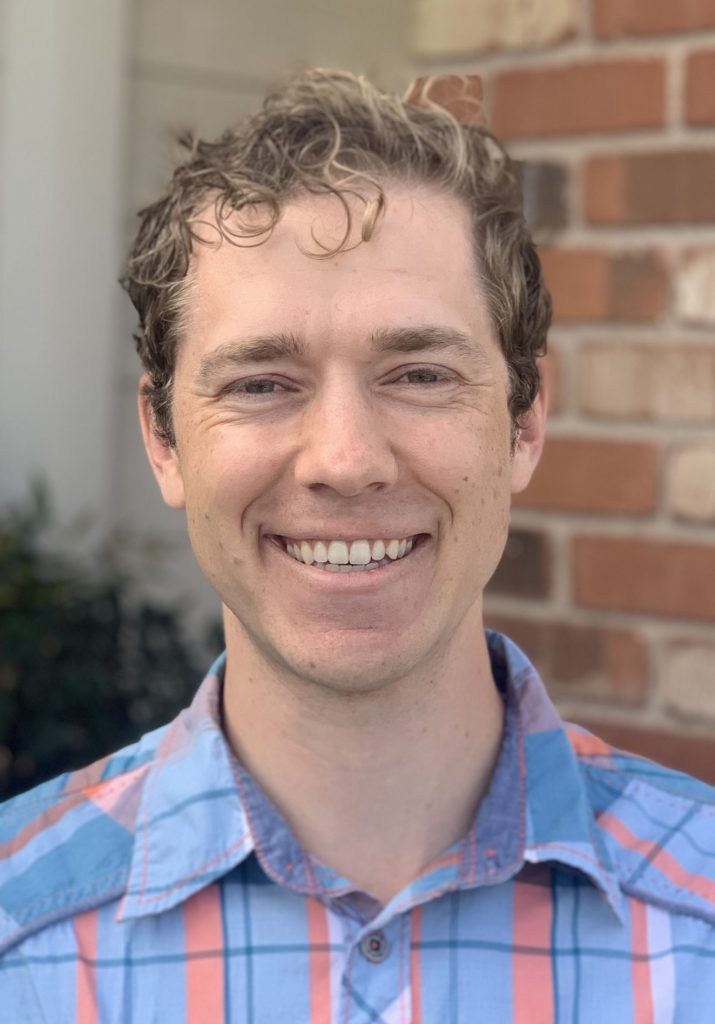 Article written by Nick Murray. Outside of practicing dentistry part-time, Nick has devoted his remaining work-time to collaborating with the world's best designers, illustrators, and creators in producing classy board games that bite, including the upcoming Trailblazers by Ryan Courtney. He hopes you'll join Bitewing Games in their quest to create and share experiences that, much like a bitewing x-ray, provide a unique perspective and refreshing interaction.