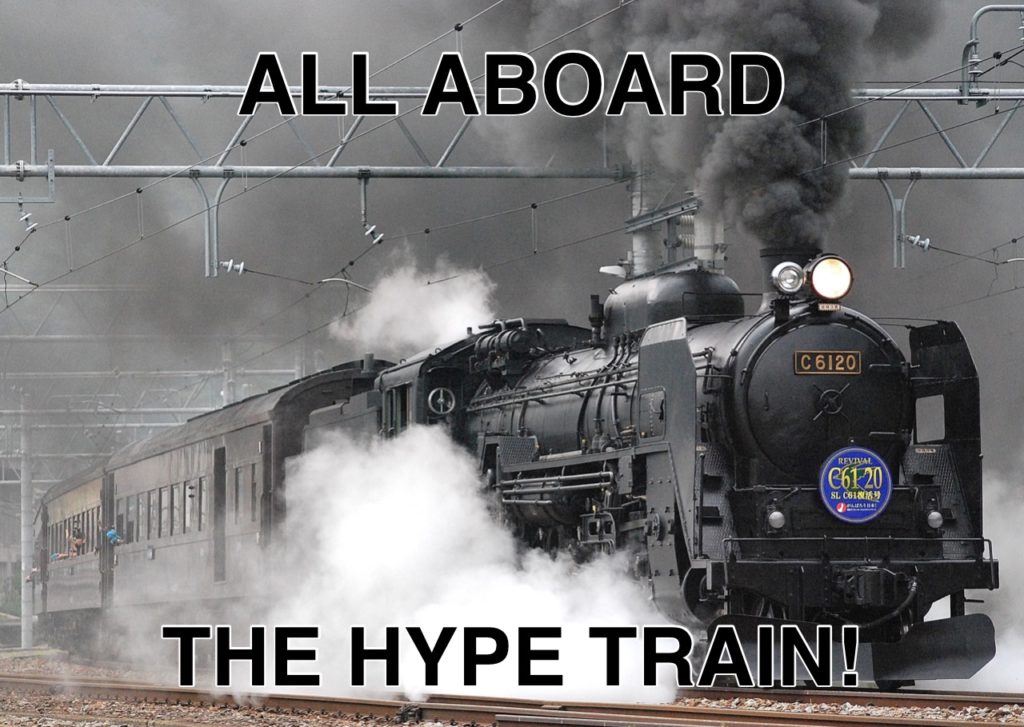 Not much of a reader? You're in luck! This post also exists in podcast form shown below. Happy listening!
It's about time to kiss (or more appropriately, kick) 2020 goodbye! As we hopefully look forward to a new year of long-awaited returns to normalcy, what better way to get hyped than to peek behind the curtains and get a glimpse of the most exciting board games to come!
I've cooked up quite the list with a variety of promising titles that might just deserve a spot on your wishlist. Several of these games were also explored in my Kickstarter Case Study: How to Win Backers and Fund Projects. Let's see what's on the 2021 menu…
---
Oath: Chronicles of Empire and Exile – Q2/Q3 2021
We might as well start off with my most anticipated game of 2021. Cole Wehrle's magnum opus is right around the corner. With the publishing passion of Leder Games, the artistic flex of Kyle Ferrin, and the design chops of one of the industry's hottest designers, we've got a recipe for success in Oath. Along the lines of Root and Pax Pamir, Oath is a highly strategic, cutthroat, and political game that best suits a group of regular players.
This title innovates upon legacy and campaign designs by taking the results of one game and integrating them into the objectives and setup of the next. Nothing is scripted or predetermined, rather the game organically follows a meta narrative controlled entirely by the decisions of the players. The ripple effect of players' actions will be felt by all for games to come, and they can even keep record of this fascinating history in the Chronicle Session Journal (included in the kickstarter copies or likely to be available directly from Leder Games).
---
Kemet: Blood and Sand – Summer 2021
The area-control darling, Kemet, has been an established favorite for nearly a decade now. In 2021, Matagot will be releasing version 2.0 with a completely revamped presentation, improved rules, and new gameplay. Matagot's legendary dudes-on-a-map trilogy has proven its worth to me with the incredible card-drafting Inis and solid auction-style Cyclades; Kemet is the remaining classic that I have yet to try, and Blood and Sand appears to be worth the wait.
---
Hibachi – Fall 2021
Hibachi flew a bit under the radar when it recently launched on Kickstarter, but it appears to be firing on all cylinders as a family-friendly set collection dexterity game. The design is a reimplementation of 2010's Safranito that retains the core fun it presented.
Players toss poker chips onto a large board in an attempt to center the poker chip's hole over ingredients and bonuses that will help the fill orders. The catch is that your poker chips are also used as a sort of blind auction for drafting order and other privileges. The value of your chips will stay face-down as you toss them onto the board, so a combination of skillful tosses and wise chip selections will ensure that you come out on top when the chips are flipped and the ingredients are claimed.
Grail Games promises that the leftovers from this Kickstarter will go to retail (or you can late pledge here), so keep your eyes peeled come Fall 2021 if you're hungry to jump in on this fun feast.
---
Coffee Traders – May 2021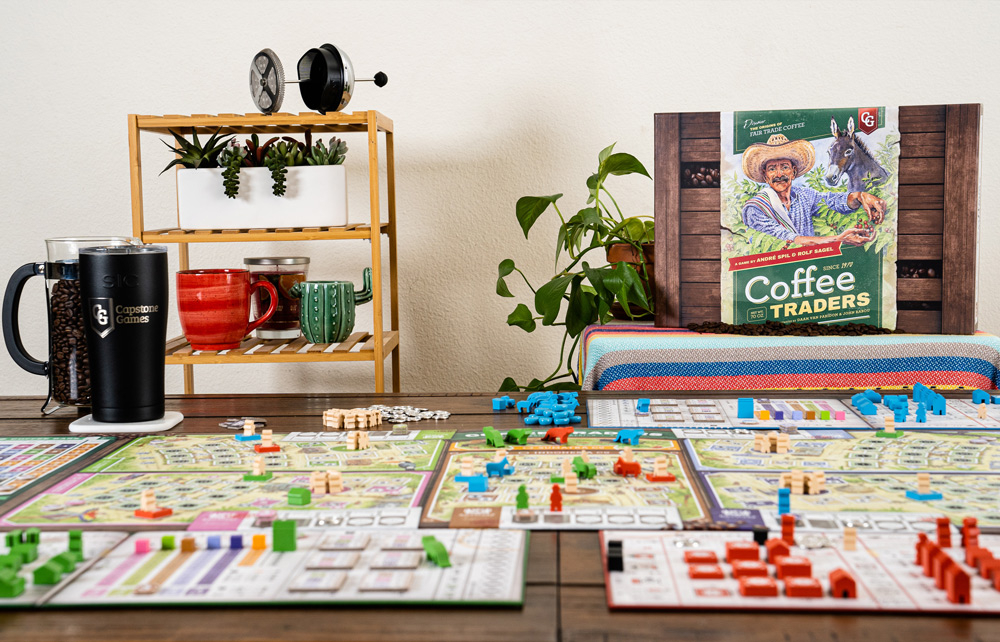 Capstone Games has gone all out with their debut of Coffee Traders. This heavy economic Euro from the makers of Wildcatters boasts over 650 deluxified, colorful components including wooden donkeys and plastic coffee beans! More importantly, the design promises a meaty, interactive competition within the sprawling coffee industry of the 1970s.
While we're likely to see a more affordable, standard version of the game down the road, it's hard not to get behind such an ambitious, beautiful project spearheaded by a highly capable publisher. If you can't get enough sprawling Euros in your life, then this one is a no-brainer for any group of 3-5 players.
---
Whale Riders – Spring 2021
Dr. Knizia is on another hot streak spanning back to 2017 with the likes of Quest for El Dorado, Babylonia, My City, and more. Whale Riders brings us another team up of old faithful designer Knizia, ever stalwart artist Vincent Dutrait, and the consistently solid publisher Grail Games.
In this economic race, players must decide how to spend their 2 actions each turn as they ride whales along the arctic coast. You can sail ahead to claim the greatest treasures for yourself, but you'll be missing out on golden opportunities along the way.
Next year, if you find yourself in need of a simple strategy game with enough subtle tension to satisfy everyone at the table, then you'd be hard pressed to bet against Reiner Knizia.
---
Undaunted: Reinforcements – August 2021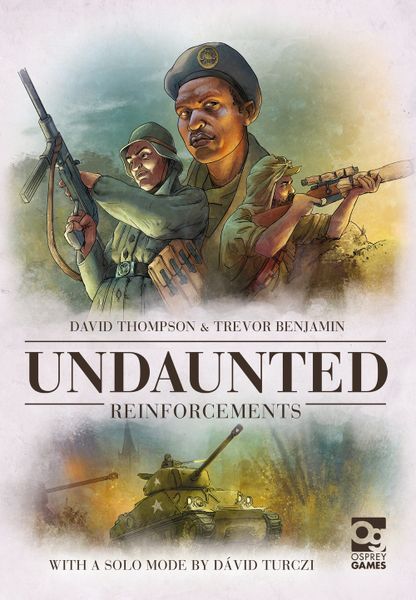 For fans of the Undaunted series, Reinforcements is the modular expansion you never knew you always wanted. This title will include new scenarios, units, and rules to keep the fun rolling. Compatible with both Undaunted games, this expansion even provides 4-player and solo modes for owners of either version. While the details are still sparse, this series already earned its right to the title of Undaunted when it initially debuted among the top board games of 2019. Undaunted will go down as one of my all time favorite deck builders thanks to its elegant flow and painful decisions. I'm thrilled to have more reasons to dive back into this excellent system.
---
Anno 1800 – Q1 2021 (English Version)
While the game setup isn't exactly easy on the eyes, Anno 1800 doesn't need to look amazing when it boasts the design talent of Martin Wallace, creator of Brass: Birmingham and Age of Steam.
Anno 1800 is based on the popular PC game from Ubisoft, but I'm more interested in what Mr. Wallace has done to create a city building tech-tree game. The German version is already on the market, and early buzz around this medium-weight Euro is positive.
---
Switch & Signal – 2021 (English Version)
Speaking of German games that have yet to make it overseas, Switch & Signal is a cooperative train game from one of the designers of Undaunted: Normandy. This game is as simple and accessible as Pandemic, yet thankfully it is not another Pandemic clone. Switch & Signal sees players guiding trains across a map of Europe or North America to deliver cargo to its destination before time runs out. Each turn involves deciding how to spend your cards to move trains, adjust signals, and switch tracks to keep engines along the most efficient paths possible.
There's no official date for when this game hits North America, but we can safely assume that Kosmos is planning to localize and release it sometime next year, as it debuted in Germany just a few months ago.
---
Don't Get Got: Shut Up & Sit Down Special Edition – Apr 2021
Don't Get Got is a clever party game that has been around since 2018. It received high praise from popular critic site Shut Up & Sit Down in their highly entertaining review. Thereafter, Big Potato Games reached out to the funny folks at SU&SD and pitched a collaboration for a special edition which successfully funded on Kickstarter this year.
Don't Get Got is a meta-game that can be sneakily tucked into the background of a game night, group party, or work environment. Each player receives a small wallet with unique objectives that typically require harmless but ridiculous tasks. These tasks span from "Get a player to compliment your hair" to "Make up a word and get a player to ask what it means." The catch is that if players suspect foul play, they can call you out on your odd behavior and cause you to fail that mission. The first player to complete three missions wins the game.
I'm hoping to receive this game while I'm still at my General Practice Residency program with 7 other dental residents, where the setting is ripe for getting got!
---
Ra (New Versions)- 2021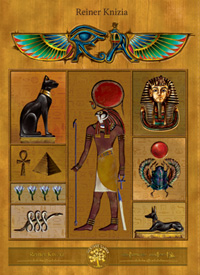 Ra, one of all-time greats of the auctioning genre, has been criminally out of print for years. It's a game that perfectly mixes agonizing auctioning with precarious push-your-luck mechanisms. 2021 is the year where that changes. Dice Tree Games is a South Korean publisher known for its deluxe productions of Knizia classics including Modern Art and Winner's Circle, and they have a version of Ra ready to release seemingly any day (the game is listed as a 2020 planned release).
25th Century Games, best known for its Splendor-like 2017 release, Space Explorers, is a US-based publisher planning to release an English version of Ra in Summer 2021 as well. Details are sparse, but this release will be one to keep an eye on for anyone looking to jump into this masterclass design. I reached out to Chad (25th Century Games) and learned that he's aiming to "create the nicest quality and visual art version of the game to date."
It sounds like a fantastic way for new fans to jump in or old fans to update their copy. Although for those who already own a copy (Alea, Rio Grande, or Uberplay versions in particular), Board Game Geek will be offering delectable Geek Up bits in the spring! All hail the year of Ra!
---
Tutankhamun – Jan 2021
Speaking of 25th Century Games, they'll be releasing another Knizia design that has been refreshed and revitalized in Tutankhamun. Players travel down the Nile and collect artifacts in a race to 30 points. The rules are easy enough for any friends or family, simply move your boat downstream and collect the tile you stop on. The key is to have majority in artifact types and lunge for the special power tiles when the timing is right to end up on top.
---
Dead Reckoning – May 2021
Dead Reckoning is nothing short of ambitious. This mega-project from AEG and John D. Clair (Space Base, Mystic Vale) takes their card crafting concept to the next level. Transparent cards will be combined, flipped, and rotated within sleeves to create a deck-building experience that sends players on a 4X (eXplore, eXpand, eXtort, eXterminate) journey through piratism.
It also features a wildly creative combat system where cubes are dropped onto a battleship that sends them cascading across a battle board, giving a cannonball-like effect that determines the result of the attack by where the cubes land on the board.
This game has so many mechanisms and pieces crammed into it that I've opted to leave it on my radar and wait to strike if the reviews come in overwhelmingly positive. It won't be simple or cheap, but it promises quite the epic adventure.
---
Kabuto Sumo – June 2021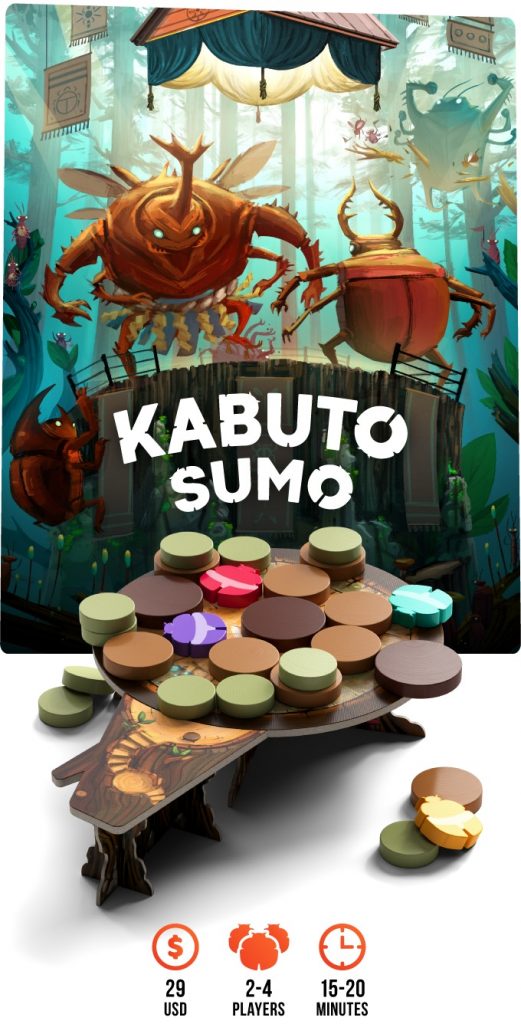 BoardGameTables.com is back at it with another novel design and gorgeous production. Kabuto Sumo is inspired by coin-pushing arcade games and real-life rhinoceros beetle wrestling. That's pretty stinking awesome if you ask me.
Players will be shifting the push platform around the sumo ring to line up their move of pushing a piece into the ring in hopes of shoving opponent beetles off. This combination of physics, tactics, and dexterity promise to be a breath of fresh air for any game night. The world can never have too many refreshing dexterity games, and Kabuto Sumo is teed up to be the next one.
---
So, You've Been Eaten – 2021?
That's right, the game is titled So, You've Been Eaten. With a name like that, it has to be good!…. Right?…
After initially rearing its head and riding high on the hotness wave of BGG, news on this title seemingly vanished… like it had been eaten. But more recent updates indicate that they've been quietly cramming even more tasty content into the game as they prepare for a Kickstarter launch.
The game claims that it is for 0-2 players. You read that correctly, zero players. A bold miner takes on a massive beast by burrowing into its intestines for crystals as the beast's immune system fights back. Players can take on the role of either the miner or the beast… or neither?… in a 1v1, 1vGame, or GamevGame showdown.
---
Bristol 1350 – April 2021
The Dark Cities games have always taken the bones of a classic social deduction game and dressed them in various thematic mechanisms. From witch trials to pirate mutinies to wild west bank robberies to now escaping the Black Plague.
I've already played Bristol 1350 plenty of times leading up to my written preview of the design. The timing of this plague-themed game is uncannily coincidental, but the design has been a blast ever since I first tried it two years ago. I'm looking forward to experiencing the full vision that Facade Games had in mind for this quick, engaging gem of a deduction game.
---
John Company (Second Edition) – 2021?
Wehrlegig Games, the publisher of Pax Pamir (Second Edition), is cooking up their next project in John Company (Second Edition). Designer Cole Werhle's most recent update reveals that the design has received a complete overhaul to help streamline the rules, focus on the game's strengths, evoke the period art, and presumably deluxify the production. This heavy political economic romp is sure to be a strategically engaging and historically informative exploration of the British East India Company.
---
Railroad Ink Challenge – Q1 2021
One of our household's favorite roll & writes makes an explosive return with Railroad Ink Challenge. The Shining Yellow and Lush Green editions promise player interaction, special structures, and new dice to help keep the puzzle fresh and interesting for series veterans. The development team has also cooked up a cornucopia of extras from an Epic game board to loads of expansion dice.
---
Iberian Gauge – Summer 2021
Like the previous two games in Capstone's Iron Rail series, Iberian Gauge already exists among many other cube rails options. These cube rails games possess a common thread of stock investment, railroad expansion, and shared incentives. The key differentiator with the Iron Rail series is that publisher Capstone handpicks a solid design from the many options, gives it the Ian O'Toole makeover, and brings it to the masses. These slim, gorgeous boxes contain a single sheet of rules but pack a huge punch in roughly 1-hour of fun.
---
Sleeping Gods – Q1 2021
Sleeping Gods was on our most anticipated games of 2020 list, and it's back again for another round of hype! The good news is that this cooperative exploration adventure is right around the corner, with fulfillment planned to begin in January. Players will be chipping away at this epic adventure a little bit at a time, and they can save their progress and pack it back into the box at any time. I spoke more about how Red Raven convinced me to back their project in my Kickstarter Case Study: How to Win Backers and Crowdfund Projects.
---
The Crew: Mission Deep Sea – March 2021
Ooo baby, designer Thomas Sing is dipping back into the well in an effort to satiate my unquenchable thirst for more of his brilliant cooperative trick taking. All we know thus far is that we're going from space to sea, but hopefully Mr. Sing still has a few more tricks up his sleeve to mix up the formula. Either way, I'm all in on this sequel to one of the greatest cards games of all time.
---
Publishers To Watch
That's right, we're not done quite yet! Many publishers like to play their cards close to the chest, meaning that there are surely more hype-worthy games waiting to be announced and planned to be released direct-to-retail than the 19 we've already covered. We'll point you toward a handful of publishers that have been on hot streaks recently and show no signs of cooling down.
Capstone Games: At the time of this writing, I've had the chance to try ten of Capstone's releases of 2018-2020, and they have all been killer games. 2021 releases will include Coffee Traders, Iberian Gauge, Pipeline Emerging Markets (expansion), and more.
Boardgametables.com: I've found that the best approach to take with Boardgametables.com's publications is to expect the unexpected. They've brought us a band touring roll & write, an unchained auctioning game, a thinky pirate treasure deduction game, a trio of pretty fillers, and soon a coin-pushing style dexterity game. Whatever they cook up next, it's sure to be unique and well-produced.
Eagle-Gryphon Games: With recent killer deluxe versions of Rococo and Age of Steam, heavy hitters like On Mars, on upcoming refreshes such as For Sale Autorama, Eagle-Grypon games is not a publisher to be dismissed.
Grail Games: This Australian publisher has earned a spot on my radar because of their ability to dig up and dust off the underdog games of yesteryear. Thanks to them, I've been able to discover and enjoy Knizia classics including Stephenson's Rocket and Medici, and I'm excited to try Yellow and Yangtze and Whale Riders. Outside of Hibachi, they have many more exciting plans in the works for 2021 and beyond, including a Yellow and Yangtze expansion, an updated version of cult fan-favorite Fjords, and a two-player climbing card game known as ChuHan from the designer of Race for the Galaxy.
Osprey Games: This publisher is based in Great-Britain and has drummed up at least 1 killer title every year for the past few years. Those games include Cryptid, the Undaunted series, The King is Dead (Second Edition), and more. They certainly deserve our attention for whatever else they have in mind for 2021 besides Undaunted: Reinforcements.
---
Designers to Watch
We'll top this post off with a list of designers that, much like the above mentioned publishers, are on hot streaks of their own. Whenever I catch wind of a new release coming from one of these creative folks, my ears always perk up:
David Thompson: I've talked plenty about David's upcoming Undaunted Reinforcements and Switch & Signal, and that merely scratches the surface of David's designs that are hitting the market in 2021. Others include War Chest: Siege (an expansion to Undaunted-like abstract game, War Chest), Soldiers in Postmen's Uniforms (a WWII inspired solitaire game), Sniper Elite: The Board Game (a hidden moment design based on the video game series of the same name), and Dire Alliance: Horror (a cooperative/competitive tactical deck builder). And those are just the ones we know of. Needless to say, he's certainly one to keep on the radar.
Alexander Pfister: This is the legend who brought us the excellent Great Western Trail, Isle of Skye, Maracaibo, and much more. His latest release, CloudAge, should probably be among the list of games up above seeing how the North American shipment appears to be delayed into the new year (thanks for nothing, Covid!). Regardless, the man is a machine who continues to impress with his designs. I expect to see another big one from him in 2021.
Wolfgang Warsch: From The Mind to Quacks of Quedlinburg, from Wavelength to That's Pretty Clever, you know him, you love him, he's Wolfgang Warsch! After seemingly bursting onto the scene in 2018, Wolfgang has been on a design rampage ever since. Hopefully he hasn't run out of steam for 2021. You can do it, Wolfgang!
Kramer & Kiesling: Like Peanut Butter and Jelly, Wolfgang Kramer and Michael Kiesling have been tearing it up together for years with classics such as Tikal or Mexica and more recent releases including our Holiday Board Game Gift recommendation, Renature. Not that they actually need each other, as Mr. Kiesling is the genius behind Azul and Heaven & Ale while Mr. Kramer is mastermind behind El Grande and Downforce. Indeed, these gentlemen should already be on your 2021 watchlist.
Cole Wehrle: I started this entire post out with Cole's upcoming design, Oath, and quickly followed it up with his returning hit, John Company (Second Edition), so you already know where I stand here. He's both a lead designer/developer at Leder Games and he runs Wehrlegig Games with his brother, so anything coming from either company is going to have his fingerprints on it. Why do I appreciate his handiwork so much? Aside from him owning two spots in my top 10 games of all time, I've found Cole to be more interested in creating immersive experiences than tossing out gimmicky, shallow designs. He's churning out arguably the most fascinating designs in the industry with the help of many talented colleagues. Keep it coming, Cole!
Uwe Rosenberg: It's breeding!… It's polyominoes!… That's right, it's Uwe Rosenberg. Uwe is one of the all time greats in the industry, and his most recent hits, including New York Zoo and Nova Luna, prove that he's still got it. He's always a safe bet when heading into a new year of releases.
Reiner Knizia: Alongside Cole Wehrle, Reiner Knizia is my absolute favorite board game designer. I own and love more games from Dr. Knizia than any other designer (15 and counting)! He's best known for his decades old evergreens including Tigris & Euphrates, Lost Cities, and Ra, but he's been on another hot streak with recent bangers including Babylonia, My City, and Quest for El Dorado. This man is the Willy Wonka of board games, with over 600 titles to his name. Of course they're not all going to be amazing at that kind of output, but the sheer number golden designs that have come from this one mind is staggering. I'll take three more decades of Knizia releases, please and thank you.
---
Hungry for more board game hype? Then continue on to PART TWO of my Most Anticipated Board Games of 2021!
---
Article written by Nick Murray. To learn more about his tabletop gaming tastes and preferences, check out his blog series: Tabletop Tastes: My Favorite Flavors in Board Games. To follow his designs as they come to fruition, subscribe to our newsletter and follow Bitewing Games on social media!