Holiday Parties
---
Wavelength – $40 MSRP
Wavelength is my all-time favorite party game thanks to it's gameshow-like presentation and juicy discussions. Check out my review to find out why this would be an awesome activity for your next holiday party.
---
Camel Up – $40 MSRP
Camel Up is another party game favorite at our household, yet it works great at lower player counts too. If the combined words: camels, racing, and betting catch your attention, then you're in for a real treat here. With a perfect blend of light strategy, invested suspense, and dramatic surprises, your party group will be asking to play this game more than once.
---
Tournament at Avalon – $25 MSRP
I have to suggest this one with a bit of a caveat: Tournament at Avalon is much better suited for an official game night (with up to 6 players) than a casual holiday party. If you've got an eager group of 3-6 players looking for a cutthroat night of bantering and backstabbing, then Tournament at Avalon receives my highest recommendation. Check out my full review of this deliciously nasty game here.
---
For Sale – $30 MSRP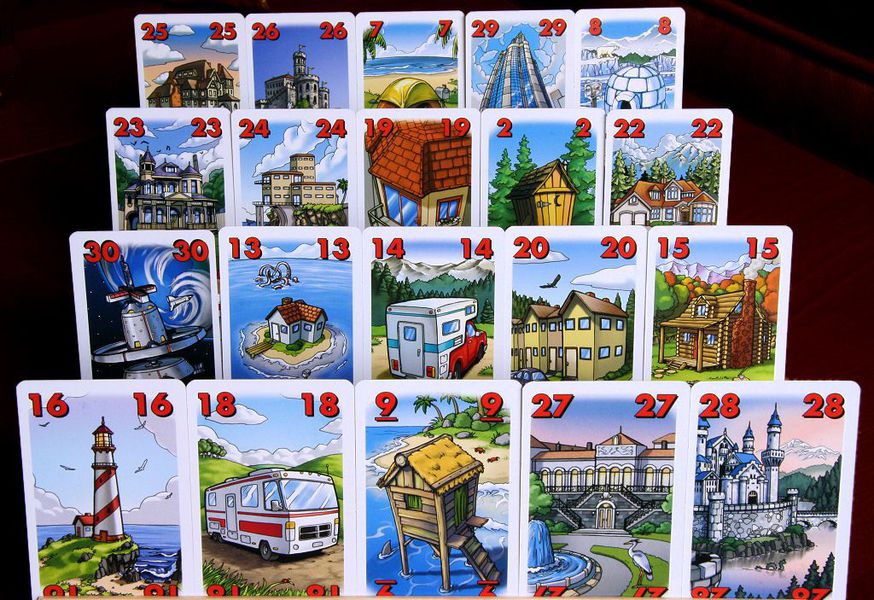 Along the same lines as game nights suitable for Tournament at Avalon, For Sale is an even simpler game perfect for such a night. Many would call this a "filler" game, due to its easy rules and quick playtime, but I would call this a "feast" game, due to its perfect blend of bidding and bluffing. With up to 6 players, your group will quickly get hooked on bidding for various homes and flipping them for profit.
---
Scape Goat – $20 MSRP
We'll wrap this list up with another hot new release. Scape Goat is a game that I haven't played yet, but it instantly earned a spot on my wishlist after I read this recent review of the game from the prestigious board game critic, Space-Biff (Dan Thurot). Scape Goat appears to be a barn-burner of a social deduction game by all accounts. Players are a group of criminals aiming to pin the crime on one of their own, except that player could be you, and you have to figure out whether the real target is yourself or not!
---
This concludes our 2020 Holiday Board Game Gift Guide! If you have any questions about the provided suggestions, feel free to ask below or message us on social media…
---
Article written by Nick Murray. To learn more about his tabletop gaming tastes and preferences, check out his blog series: Tabletop Tastes: My Favorite Flavors in Board Games. To follow his designs as they come to fruition, subscribe to our newsletter and follow Bitewing Games on social media!